Top 10: Supply chain management systems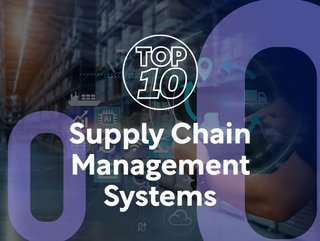 Top 10 SCM systems
Top SCM solutions include SAP Integrated Business Planning, Oracle SCM Cloud, Blue Yonder, Microsoft Azure Supply Chain Management & Kinaxis RapidResponse
An efficient, optimised supply chain is vital to the fulfilment of customer orders, but when managed correctly it can also deliver lower costs and a faster production cycle. Supply chain management (SCM) is the umbrella term that covers product development, sourcing, production, procurement and logistics operations in the supply chain. The following are leaders in the field of SCM solutions, which today are invariably cloud-based and built on AI and machine learning.

1. SAP Integrated Business Planning
SVP, Digital Supply Chain: Martin Barkman
SAP IBP is a cloud-based solution that combines sales and operations planning, forecasting, and inventory optimisation. It helps companies: forecast sales and revenues; plan inventories with a view to maximising profits and service-fill rates; anticipate and address supply chain bottlenecks; and to source alternative suppliers. IBP uses machine learning and predictive analytics to enhance forecasting accuracy and to optimise decision-making processes
2. Oracle SCM Cloud
CEO: Safra Catz
Oracle SCM brings together end-to-end business processes through a suite of cloud-based apps for supply chain planning, procurement, manufacturing and logistics. It supports the development lifecycle of any given product – from design, to manufacturing and distribution.
It also covers demand management – and supply and manufacturing planning – and helps organisations marry supply chain output with market demand, to optimise production schedules, and to better manage resources.

3. Blue Yonder
CEO: Duncan Angove
Blue Yonder is a specialist in digital supply chain and omnichannel fulfilment. Its end-to-end platform helps retailers, manufacturers and logistics providers "predict, pivot and fulfil customer demand", the company says.
The solutions offers tools for inventory optimisation, allowing businesses to maintain optimal stock levels, reduce carrying costs and to improve the overall efficiency of their supply chain.
4. Microsoft Azure Supply Chain Management
EVP, Cloud & AI: Scott Guthrie
Azure Supply Chain Management is a set of cloud-based services and solutions that provide end-to-end supply chain visibility, predictive analytics, demand forecasting, inventory optimisation and supplier collaboration. This helps businesses gain insights, automate processes and make data-driven decisions to improve supply chain performance.
5. Microsoft Dynamics 365 Supply Chain Management
Another Microsoft supply chain solution, which helps organisations streamline supply chain processes. It offers features such as demand planning, inventory management, procurement, production control, warehouse management, transportation management and analytics.
Microsoft says Supply Chain Platform provides "building blocks across Azure, Dynamics 365 and Microsoft Teams" for customers to "adopt capabilities that address their specific supply chain needs".

6. Kinaxis RapidResponse
CEO: John Sicard
Kinaxis offers a cloud-based platform for supply chain planning, helping companies with demand management, supply planning, and response management.
Kinaxis says of its platform: "It's the only one capable of delivering true concurrent planning. It's extensible and lets you break from the supply chain status quo so you can embrace volatility, build resilience and focus on what really matters."
7. Körber Supply Chain
CEO: Barry Glew
Körber delivers software and automation solutions for "seamless process and system integration of software components, equipment and agents along the complete supply chain", it says. "We keep thousands of supply chains moving throughout the world."
Its portfolio includes software, automation, mail and parcel solutions, voice solutions, robotics, and materials handling – plus the expertise to tie it all together.
Körber Business Area Supply Chain is part of the global technology group, Körber.
8. Manhattan Associates
CEO: Eddie Capel
Manhattan Associates is a supply chain and omnichannel solutions provider, and its SCM system helps with warehouse management – helping organisations maximise workforce productivity – transportation management and order fulfilment.
It also helps optimise transportation planning and execution, including features such as route optimisation, carrier management, and visibility into transportation operations.
9. Plex
CEO: Blake Moret
Plex Systems, acquired by Rockwell Automation, was one of the first SaaS ERP systems to focus on supply chain and manufacturing capabilities. It is strong among companies with complex supply chain planning, such as those in the aerospace and automotive industries.
It provides tools for supply chain planning, including demand forecasting, inventory optimisation, and production planning. Its inventory management tools help track and control inventory across multiple locations, to ensure that the right amount of stock is available when needed.
10. Descartes Systems Group
CEO: Edward Ryan
Descartes offers logistics and supply chain solutions, including transportation management, global trade compliance, and route planning. Its solutions are used by an estimated 10,000 logistics-centric businesses, such as ground transportation companies, airlines, ocean carriers, freight forwarders, manufacturers, distributors, and retailers.