Top 10: companies fostering diversity in the supply chain
By Charlie Steer-Stephenson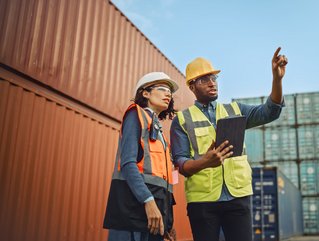 With ESG a top priority in the supply chain, we investigate the top 10 companies committed to implementing DEI initiatives in recruitment and partnerships
The ever-growing emphasis on building sustainability and resilience within the supply chain means that more companies are investing in diversity, equity and inclusion (DEI) initiatives as part of their environmental, social and governance (ESG) goals. Paying attention to DEI is one way businesses can be internally accountable and outwardly transparent about their social impact and responsibilities.
According to Hootology's Corporate Diversity Index, consumers who perceive a brand as being committed to DEI are three times more likely to consider their products or services, compared to those who do not. Supplier diversity is therefore a key part of businesses' evolving recruitment and sourcing strategies.
For more information on why DEI is so good for business, click here.
OliverWyman claims that telecommunications and healthcare companies are best prepared to source from diverse suppliers, followed by consumer and automotive companies. Energy, financial services and technology companies come in last place, with few initiatives in place to support DEI. We weigh this up against our own investigation of some familiar companies, to see which industries are really doing their best to foster diversity in the supply chain.
10. Capgemini
Capgemini is a strategic partner that guides businesses management needs with the help of technology. The company emphasises the importance of DEI in its internal operations and external partnerships – for example, through its "Take Pride, Take Action" global employee network. Capgemini also aims to have 40% of women in its teams by 2025.
"It is our conviction that a diverse, equitable and inclusive environment makes for a more resilient, agile, and successful company" says Shobha Meera, Capgemini's Chief Corporate Social Responsibility Officer.
9. Basware
A cloud-based business solutions provider with employees and clients across the world, diversity and inclusion initiatives are central to Basware culture. The company set up internal committees dedicated to helping Basware provide more support and representation to minorities, including the running of cultural celebration activities like Black History Month, World Hispanic Month, and the Women at Work mentoring programme.
Basware believes that everyone should be respected and given the opportunity to have their talents and efforts recognised in an inclusive, collaborative working environment.
8. Coupa
As well as offering a single cloud platform to manage all supply chain transactions, Coupa provides its employees and partners with access to a 'powerful diversity pipeline'. The company has several DEI platforms that provide personal and professional support for its diverse communities, such as Coupa Illuminate for the LGBTQ+ community and Coupa Empower for women.
Coupa ensures that all employees are educated on DEI as part of their training, and has multiple university outreach programmes that recruits students from underrepresented minorities.
7. Oracle
Innovation is powered by diversity and inclusion at technology company Oracle. The company has over 60 employee communities, including Women Leadership, Diverse Abilities and Neurodiversity Networks, Pride Employee Network, and Cultural Harmony Network.
Oracle believes that employing people from all walks of life is the best way to move forward, together. By valuing diverse perspectives and encouraging new ideas, Oracle hopes to unite its workforce in its mission: to unlock endless possibilities and make the world a better place through technology.
6. Telus International
Telus International provides next-generation, digital-led customer experiences for global brands. Since its inception in 2005, Telus has aimed to transform technology and culture with special attention paid to its social impact. Through its partnerships and programmes, such as 'Inclusion for the Hearing Impaired' and 'Spectrum' (a resource group for LGBT2QA employees), Telus is dedicated to making social change.
"We are committed to leveraging world-leading technology and compassion, to drive social change and enable remarkable human outcomes," said Mariam Saad, Director of Procurement for IT at Telus, at Procurement & Supply Chain Live.
5. Arkestro
Supplier diversity is top priority for world-leading predictive procurement platform Arkestro. As well as supporting clients with the logistics of sourcing, contracting, procurement and purchasing, Arkestro uses its database to help source the best suppliers to match individual diversity goals.
The company also offers supplier relationship management features to build trust between more established companies and previously underrepresented ones. Arkestro's global platform gives companies the visibility they need to make sustainable and ethical partnership decisions.
4. Coca Cola
As one of the largest beverage companies in the world, Coca Cola claims that DEI is at the heart of its success. The company's procurement team understands that the supply chain is about so much more than profit.
As well as ensuring a top-quality service and product, Coca Cola aims to inspire inclusion and eliminate inequalities around the world. It cultivates a diverse workforce that mirrors its markets – for example aiming to have women in 50% of its senior leadership roles by 2030.
3. UPS
The US-based multinational shipping supply chain management company, United Parcel Service (UPS), is committed to supporting women-owned and diverse-owned businesses.
In 1992 UPS launched its Supplier Diversity Program. Over 30 years, with an annual budget of US$2.6bn, the programme has served as part of the company's mission to 'deliver what matters' by doing business with small and diverse suppliers across the world.
In 2021 UPS promoted information about its supplier diversity initiatives in order to encourage sustainable and inclusive recruitment.
2. Citi
Citi is a global bank with a simple mission: to enable financial growth. But as well as safeguarding economic progress, Citi is committed to promoting an inclusive culture that reflects their clients' range of backgrounds and perspectives from across the globe.
The company believes it can advance ethical business practices by embracing DEI as a strength. In 2020 Citi announced its 'Action for Racial Equity' approach, promising to: improve banking accessibility for communities of colour; invest in Black-owned businesses; expand homeownership for Black Americans; promote anti-racist practices in financial services. The Citi Impact Fund also invests in women- or minority-group-owned start-ups.
"Supplier diversity is a strategic business imperative, it's not a nice-to-have, it is a must have. Most importantly, you're going to have the opportunity of continued advancement, innovation and creativity," explained Javette Hines, Citi's Global Head, Supply Chain Development, Inclusion and Sustainability, at our Procurement & Supply Chain Live event.
1. IBM
Contrary to the research above, technology company IBM comes out on top today. Not only does it have transparent and actionable ESG goals that strive to make the world of business more socially and environmentally ethical, but IBM has its own Be Equal platform that pushes Black, DiversAbility, Hispanic, Indigenous, LGBT+, Pan-Asian, Veterans, and Women DEI initiatives.
"If you're looking for a recipe, diversity is the first step, but you must create equitable spaces to get the employee experience right. Trust, fostering belonging, and embracing the very thing that makes us human – our differences and emotional connection – through purpose and values. This is the future of work across global supply chains," IBM's Global Leader for Sustainability Services, Alliances and Strategy, Sheri Hinish, told Sustainability Magazine.
IBM understands that DEI is crucial in the modernising, values-based economy that the supply chain is working towards across all industries.