Top 10 fourth party logistics (4PL) providers globally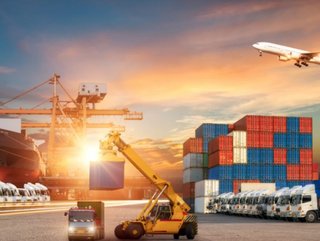 Top 10 fourth party logistics (4PL) providers globally
List includes DHL Supply Chain, UPS Supply Chain Solutions, DB Schenker, Kuehne + Nagel, CEVA Logistics, XPO Logistics, DSV Panalpina, Geodis & CH Robinson
Fourth Party Logistics (4PL) is the model of logistics whereby manufacturers outsource the organisation and oversight of their supply chain and logistics to a single external provider.
That provider is responsible for every aspect of supply chain management. The partner controls and manages warehouses, shipping companies, freight and agents.
4PL differs from 3Pl in terms of the level of control over assets in the supply chain. In 3PL, there is a higher degree of dedicated assets to an operation. In 4PL, all assets are subcontracted, meaning the business buys capacity on the market as it is required.
This can lead to cost benefits, as the outsourcer does not carry the same fixed costs as operating in a 3PL environment. It also means they are more exposed to the market forces that impact pricing, and with capacity constraints, that could result in increased costs.
Three years of supply chain volatility has seen a general shift towards 3PL, because 3PL is geared towards asset ownership, which provides more stability.
However, omnichannel retail – fuelled by the shift to ecommerce during the pandemic – is driving growth in the 4PL market, which is expected to hit US$89.95bn by 2030.
The exponential growth of the electronic industries is propelling 4PL industry growth. Consumer electronics manufacturers are drawn to 4PLs because they want to offer flexible last-mile solutions that means customers enjoy reliable doorstep delivery services.
Below is a list of leading 4PL providers from across the world.
Company: DHL Supply Chain
CEO: Oscar de Bok
HQ: Bonn, Germany
Employees: 140,000
DHL Supply Chain offers something called 'Integrated Solutions', to "extend efficiency, flexibility, and cost benefits to the entire end-to-end supply chain". It draws together services including transport, warehousing and management into an "optimised package that ensures supply chain operations are simplified and your business becomes stronger and more efficient".

Company: UPS Supply Chain Solutions
President (Europe): Susanne Klingler-Werner
HQ: Atlanta, USA
Employees: 454,000
UPS Worldwide Logistics is a leader in the development and implementation of the 4PL business model, which has seen the company integrate information across its logistics and transport operations. UPS offers full supply chain integration and access to real-time data that allows for strategic decision-making. The company says: "Our supply chain expertise, end-to-end services and value-added solutions are designed to scale with growing businesses and help them grow even faster."
Company: DB Schenker
CEO: Jochen Thewes
HQ: Frankfurt, Germany
Employees: 76,000
DB Schenker offers a 4Pl product called Lead Logistics, which is an umbrella platform for 4PL, freight management, transport management, and supply chain solutions. Schenker says its Lead Logistics engineers "bring years of global logistics and 4PL experience to create customised and competitive logistics services for your cross-border supply chain".
Company: Kuehne + Nagel
CEO: Stefan Paul
HQ: Schindellegi, Switzerland
Employees: 83,000
Kuehne+Nagel offer a 4PL solution that is "an integrated ecosystem built on 20 years' experience at maximising value in our customers' supply chains and applying these lessons to our service offerings". The ecosystem "is enabled by core values and technologies which power our ability to support our customers". The solution is called ControLOG, which offers real-time visibility across the supply chain, helping with problem solving and proactive risk mitigation.
Company: CEVA Logistics
CEO: Mathieu Friedberg
HQ: Marseille, France
Employees: 78,000
CEVA is a recognised 4PL logistics expert. It has 750 warehouses worldwide, and offers end-to-end supply chain solutions. Its Contract Logistics division is, it says, "built on technology and innovation to deliver optimised and reliable solutions". It adds: "Whatever the complexity and the geographical scope, we will design, execute and monitor your supply chain strategy to help you keep your promises to your customers."
Company: XPO Logistics
CEO: Mario Harik
HQ: Connecticut, USA
Employees: 38,000
XPO is a leading innovator of transport services in Europe, including technology-enabled truckload, less-than-truckload, truck brokerage, managed transport, last mile and freight forwarding. The company tailors its solutions to customer-specific needs across a range of consumer, trade and industrial sectors and world-class events. Together with its business in Europe, XPO serves approximately 48,000 customers with 554 locations and 38,000 employees.

Company: DSV Panalpina
CEO: Jens Bjørn Andersen
HQ: Hedehusene, Denmark
Employees: 70,000
DSV launched its 4PL solution, Lead Logistics, in 2019. The platform is a "non-asset based, neutral supply chain orchestrator of transport services". The modular solution uses cloud-based technology that supports supply chain design, implementation, and management across all modes, geographies, and currencies. Physical transport services are provided by both DSV and other providers.
Company: Geodis
CEO: Marie-Christine Lombard
HQ: Levallois-Perret, France
Employees: 41,000
Geodis launched its multi-modal digital freight marketplace, Upply, in 2018. The solution, it says, "pioneers a more efficient and transparent supply chain market, and meets the demands of an increasingly fast-paced supply chain market". Upply invites shippers, forwarders and other logistics players to choose a mode of transport, followed by the number of pallets, containers or weight the shipment constitutes, and price per kilo sought.
Company: CH Robinson Worldwide
Interim CEO: Scott Anderson
HQ: Minnesota, USA
Employees: 19,000
CH Robinson Worldwide has a division called TMC that acts as 4PL. The solution connects networks, automates routing guides, and tenders freight, all in a single platform called Navisphere. TMC manages carriers, reduces exceptions (service anomalies), and drives performance.
Company: Accenture
CEO: Julie Sweet
HQ: Dublin, Ireland
Employees: 537,000
Accenture helps client companies design 4PL operating models, typically featuring a network of control towers that coordinate regional and global transport that are orchestrated by 4PL providers. These providers manage all transportation activities on the client's behalf, leveraging their detailed logistics expertise and regional market knowledge.