Supply Chain Legend: Susan Johnson, Executive VP AT&T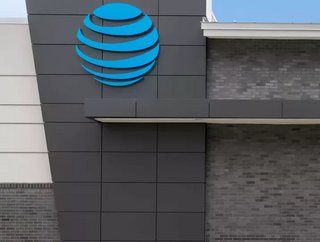 Susan Johnson is in charge of strategic sourcing, purchasing, supplier diversity, sustainability and supply chain logistics at AT&T
Dedicating 17 years of her career to AT&T, Susan Johnson is the current Executive Vice President of Global Connections and Supply Chain; but this is not where she began.
Three years after graduating from Northwestern University with a BA in Economics, Johnson joined Morgan Stanley Smith Barney as an Investment Banking Associate. After three years of working at the company, Johnson moved from Morgan Stanley Smith Barney joining SBC in 1995 as Chief Financial Officer, Long Distance until 1998. 
In 2004, Johnson began her career at AT&T one year prior to the acquisition of AT&T by SBC. She joined as the Senior Vice President of Strategy and Business Development, holding three more positions at the company before taking on the role that she holds today.
AT&T network connections role
In her current role, Johnson is responsible for the international and domestic strategy and partnership development for the company's network connections. She also leads the supply chain functions at AT&T Communications supporting the entertainment group, business services, and technology and operations. 
With the help of her team, Johnson manages the strategic sourcing, purchasing, supplier diversity, sustainability and supply chain logistics at AT&T.
Supplier diversity focus
In 2019, marking its 50th anniversary, AT&T refreshed its supplier diversity program under the watchful and inspirational eye of Johnson. 
Expanding its definition of success, AT&T's committed that for 2020 and beyond the organisation would aim to "stimulate diversity job growth, improve opportunities for diversity technical development and further foster the growth of the diverse supplier community."
Commenting on this commitment Johnson said: "Earlier this year we made a commitment to drive US$3bn in spending with black suppliers in the US by the end of 2020. We've established an Executive Advisory Council made up of prominent black business leaders to assist us in reaching this goal. With our renewed supplier diversity 2020 commitment, we will continue to develop creative solutions and work closely with all suppliers to foster economic growth and innovation within the communities we serve."
Proudly, Johnson stated in a LinkedIn post that AT&T, in 2020, spent US$13.2bn (24.5% of its spend) with certified diverse businesses, exceeding its goal of at least 21.5% of its spend.
"We absolutely believe that our supplier base should be as diverse as our employee base and the customers we serve. We will maintain our focus on an inclusive supply chain that recognises the value Black-owned and other diverse suppliers bring to AT&T. That means continuing and deepening current relationships while seeking new suppliers with unique, innovative, cost-efficient capabilities that align with our business priorities," said Johnson. 
Inclusion and diversity award
In 2019, Johnson was honoured with a Distinguished Service Award by the Wireless Infrastructure Association (WIA) for her dedication to diversity and inclusion, and the education of younger generations. 
"With her vision, AT&T has led efforts to expand diversity and inclusion as well as to educate the next generation of wireless workers. Her focus on STEM education, especially for underrepresented segments of the population such as young women and minorities, is making a big difference. Everyone who has seen Susan's passion about expanding the wireless industry's diversity and educational outreach understands why she has had such a huge impact on people and businesses that support the wireless economy. There is no better person to honor with the Distinguished Service Award than Susan Johnson," said Jonathan Adelstein, President and CEO of WIA.