Top 10 supply_chain_digital
Ten tips for optimising big data in the supply chain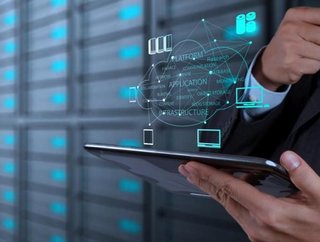 Failing to optimise big data can leave money on the table and weaken a company's profit and trend forecasts. In turn, executives are now trying...
Failing to optimise big data can leave money on the table and weaken a company's profit and trend forecasts. In turn, executives are now trying to find the best way to collect, analyse and execute on their big data analytics. Here are ten tips for optimising big data for enterprises to remain competitive in the supply chain:
1) Establish a business and technical owner for all big data initiatives
In today's fast-paced corporate culture with bottom lines stricter than ever before, CFOs cannot afford to pay close enough attention to the minutia of a business' P2P processes. Running a global supply chain operation requires intricate planning, sourcing, delivery, measurement and a well-informed viewpoint. This highly involved set of responsibilities should be overseen by a designated executive to make sure the proper business value is being delivered in the most technically sound and efficient manner possible.
2) Break down the communications silos between teams
Businesses that segregate operations cannot fully harness the potential of cross-functional platforms. By aggregating all data into a single, multidepartment system, a company's analytic capabilities grow exponentially. Since supply chain businesses are comprised of multiple branches, a business' centralised data should connect each branch for a holistic understanding.
3) Normalise data and terminology across all platforms and departments
Analysis can be a tedious process. Department-specific jargon makes it difficult for organisations to leverage data, which impedes accurate analytics. By keeping all data terminology uniform across business platforms, information can be processed and understood much more easily which will result in faster and more efficient decision making.
4) Establish goals for revenue and earnings that are within reason and doable
Big data can be a treasure trove for a business' forecasting. However, like all business processes, implementation of big data can take time. Executives should clearly outline goals for revenue, sourcing and P2P development that make sense for each team individually, as well as establish goals that work in concert with one another to achieve the overarching company mission.
5) Organise the data necessary for business growth
Not all data is created equal—some information is inherently more valuable to a company's priorities. Executives must identify top business priorities to pull the data necessary. Once these are established, executives can concentrate on how to leverage organised data. 
6) Use business intelligence from spend data for better sourcing strategies
Diagnosing sourcing issues correctly is much easier with organised and accurate data to quickly visualise and draw insight. Big data can give a business a clear snapshot of expenses and ROI. To optimise existing data, it is important to identify the sourcing inefficiencies and rectify to ensure maximum profits.
7) Prioritise and focus the data pulls
It's tempting for executives to pull the reports for all processes and streamline all at once when the data becomes available. Businesses must first prioritise goals and efforts in order to optimise their data. Executives should concentrate on the top-line items before moving on to additional analyses in order to best understand the data and forecasts. 
8) Remove inefficiency from AP and AR departments
Once a business has analysed its data, it's important to act on the results. Big data will call out inefficiencies with a company's procure-to-pay process that an executive should consider when streamlining to save time and money.
9) Turn data into decisions
The purpose of data analytics is to prescribe an actionable insight to the decision-maker. Executives must be prepared to act upon the data's results once available in order to capitalise on the opportunities presented. Without action on the part of the decision-maker, data remains just that—data.
10) Be flexible
No business involved in producing or selling products is immune to supply chain disruption. While big data is a useful, predictive tool, it can often fail to account for circumstantial, external risks that can arise in business, such as labour strikes, fluctuating global economies or extreme weather. According to a recent study  by Deloitte, 55 percent of CPOs reported an increase in external financial and economic uncertainty over the past four years. With a system as delicate as that of the supply chain, executives must be reactive as well as proactive. 
The success of a supply chain – and a company's competitive edge – relies heavily on the ability to be more efficient and more informed. Comprehensive and organised technology is necessary to provide deeper visibility into the supply chain in its entirety. When used correctly, big data can reduce companies' reaction times to problems in the supply chain and increase the efficiency of its processes. 
By Matt Clark, COO Corcentric
This article features in the April issue of Supply Chain Digital.

Follow @SupplyChainD and @MrNLon on Twitter. 

Supply Chain Digital is also on Facebook.