Navigating the impact of COVID-19 with Big Data & analytics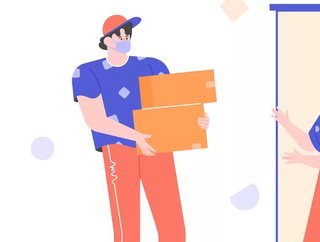 Supply Chain Digital speaks with Big Data and analytics experts to discuss how the innovative technology can help navigate the impact of COVID-19...
The black swan of 2020
In just a few short months, the impact of COVID-19 has transformed the ways in which not only supply chains but all organisations around the world operate. While "the full impact of COVID-19 on supply chains is still unknown, one thing is for certain—it will have global economic and financial ramifications that will be felt through global supply chains, from raw materials to finished products," says Deloitte.
While supply chains have become highly sophisticated and vital to the competitiveness of many companies. Deloitte further explains that "their interlinked, global nature also makes them increasingly vulnerable to a range of risks, with more potential points of failure and less margin of error for absorbing delays and disruptions. A decades-long focus on supply chain optimisation to minimise costs, reduce inventories, and drive up asset utilisation has removed buffers and flexibility to absorb delays and disruptions." As a result, "COVID-19 illustrates how many companies may not fully appreciate their vulnerability to global shocks through their supply chain relationships." However, as new supply chain technologies emerge, the industry can improve its visibility across the end-to-end, driving supply chain agility and resilience.
Big Data and analytics in the supply chain to manage the impact of COVID-19
It is clear that in the coming months, technology is going to be a core component when it comes to getting operations up and running as lockdown restrictions ease. 
McKinsey highlights that there are six key issue that need to be addressed within the supply chain industry, in the short term.
When it comes to managing these key issues outlined by McKinsey, data will be vital. "Amid the current climate, where the COVID-19 pandemic has caused so much uncertainty within global supply chains, you could argue there has never been a greater need for visibility and synchronisation," comments Fred Baumann, GVP for Industry Strategy at Blue Yonder. "Big Data holds the key to identifying issues across the entire supply chain, helping to plan for -and instantly adapt to - changing circumstances. Accessing data by using artificial intelligence (AI) and machine learning (ML), companies can better model and predict demand, match supply to demand and automate ordering, allocate inventory with the right margin-optimisation cost function and fine tune their inventory in almost real-time to mitigate the impact of shortages." As a result Big Data and analytics within the supply chain "can help drive businesses to the next level, providing the fuel for analytics tools to forecast, predict and plan for issues before they actually occur. This gives the ability to navigate disruptions months in advance, rather than responding once they have happened. By identifying patterns in what can initially seem unrelated factors, businesses are in a better position to make immediate and effective decisions than ever before," adds Baumann. 
Agreeing with Baumann, Andy Coussins, Senior Vice President and Head of Sales, International, Epicor Software stress that "cutting through the everyday influx of data is an ongoing business need—and systems that can help make decision-makers choose quickly, and wisely, are more crucial than ever before. 
When it comes to the successful adoption of such technologies, Jolyon Austin, EY Partner, Supply Chain Transformation highlights that, "businesses should start small, with agile approaches and be open to learn from mistakes, building on each success. Supply chains that derive the best business value ensure that projects are commissioned with clear goals and the associated business questions and challenges they seek to address. Too often such initiatives are based on 'looking for opportunity in data' when the more value-driven approach is to invert that thinking to 'what insight do I need to address my opportunity – with data'." 
Austin further highlights that while "much has been made of creating 'data lakes' from which to draw data to run analytics, organisations should consider the application of data crawler technology that seeks out data in multiple places (internal and external) and then presents it for structured use through data layers. Applying machine learning techniques can suggest new associations of disparate sets of data to find even more value."
"Thoughtful application of Big Data and analytics will support the increasing focus on supply chain health," further explains Austin. "The technology will equip and empower supply chain professionals (whether in planning, manufacturing or logistics) to understand and manage the health of the data that powers the supply chain shifting the focus to more value-added work, as well as increasing capabilities in best-of-breed supply chain systems, supported by self-healing supply chains (auto data cleansing) and combined with robotic process automation, and machine learning to make the cognitive supply chain a reality."
However, "the primary challenge of Big Data and analytics is that data across the end-to-end supply chain is not owned by any single entity, and data definitions (the language or format of data) vary between industries and different stages in the supply chain. With all these variables, businesses can take time to get their house in order when it comes to data standards. The best approach for nailing this down is to use a platform with open APIs, which is able to take inputs from any source in real-time," continues Baumann. "It's also worth keeping in mind the different types of real-time data that are required to make a cognitive supply chain work in practice – reliable signals are required from areas across the business including transportation, weather, performance, and IoT sensors, in areas like distribution centres and factories. Without these, you simply won't be able to build and maintain a functioning cognitive supply chain." However, "Recent research indicates that the data deluge workers experience on a daily basis is becoming overwhelming. Nearly three-quarters of employees claim they're dealing with more and more data, while almost two-thirds said they are often overwhelmed by the sheer volume of emails they receive. Over a third went on to confess they feel stressed every day, due to information overload. Information overload not only puts workers under pressure, it can also have a damaging impact on their ability to make accurate business decisions—60% claim that the amount of data and information they receive daily can sometimes make it hard to make the right choices," adds Coussins. Therefore, "while no one person can have direct visibility of everything that is going on in a company, business intelligence technologies and analytic software—including enterprise resource planning (ERP) systems and manufacturing execution software (MES)—should be used to provide these insights. These technologies work by collecting, distilling, interpreting, editing, and presenting meaningful data in a timely manner, and highlighting issues and areas of concern in a way that is clear and actionable. By applying analytics to data, decision-makers can swiftly access insights that will enable them to make the right choices to improve operations across an entire business—including customer service and demand planning—and, ultimately, profits," concludes Coussins.