EY: The Importance Of Data In The Digital Supply Chain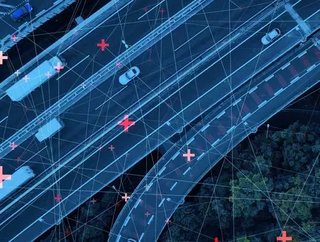 New digital business models are becoming increasingly more complex, presenting entire ecosystems full of data, which can be difficult to manage...
Failing to manage the complexity that is fostered by increasingly digital operations can lead to significant roadblocks for companies looking to innovate and drive meaningful insights throughout operations. 
In a bid to help companies achieve their goals concerning automation and efficiency, on the importance of data to digital operations. We're taking an in-depth look at the report here.
To ensure they are getting the most from their digital strategies and innovations, companies must begin to develop better data strategies, begin to produce better information, and manage data disciplines better than ever before, as well as asking better, more effective questions.
The amount of information and data being dealt with on a daily basis continues to grow, giving companies around the world headaches as they try to capture and store valuable insights. Ignoring the need for an enterprise data strategy makes this even more difficult to manage, limiting the time to insight and potentially even leading to inaccurate insights.
Companies within the supply chain that fail to act now face a significant disadvantage when looking to improve data cost, complexity and inefficiency challenges. Technologies such as blockchain, the Internet of Things (IoT), advanced analytics and machine learning can all benefit global supply chains significantly, with greater simplification and return on investment.
Dave Padmos, EY's Global Technology Sector Leader, said "Exponential data growth is a fundamental problem that is continuing to overwhelm most businesses, and it is accelerating. New digital business models are increasingly more complex, we are talking about entire ecosystems of data and companies that are able to effectively manage that complexity will clearly maintain a competitive advantage."
He continued "Unmanaged, that complexity becomes a barrier to innovation and inhibits our ability to derive meaningful insights and, in fact, becomes a barrier to achieving the automation and efficiency we desire. To seize the full potential of digital, companies must develop data strategies, and better information and data management discipline, and start asking better questions."
The limitless waves of data that are produced daily can be both a help and a hindrance to businesses. The key to using data efficiently to enable an entire supply chain ecosystem is explored within the EY report, as it takes a much closer look at the perils of the big data era, and the importance of proactively addressing the challenges that data presents.