The Role of AI and Big Data in Modern-Day Logistics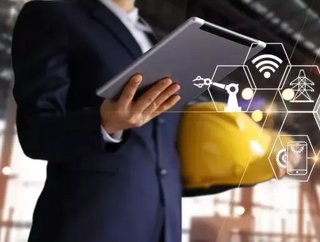 Supply Chain Digital examines the role of AI and Big Data in the logistics industry today...
AI in logistics has undergone significant transformation over the years. With many companies in supply chain and logistics undergoing a digital transformation, the influence of new technology is accelerating at considerable speed. In order to remain successful and maintain a competitive advantage in the field, companies know that it's essential to leverage AI and Big Data into day-to-day operations.
Although new, AI-driven concepts are being introduced, they aren't new to the logistics sector. In fact, trucking, rail and ocean freight have been tracked by satellite through telematics for decades. However, the data hasn't previously been utilised to its full capacity until recently. Elements of AI are now regularly used for predictive analytics in relation to intelligent transportation and route planning, demand planning and others. Some warehouse operations are also being integrated with augmented guidance and robotic systems to scale inventory management. 
The existence of easily accessible data isn't new, but the way it's used is changing. Despite AI being able to exist on a smaller scale without increasing volume, velocity or variety, new types of data have emerged during the past few years, and there has been a considerable rise in the speed of how data is created and changes. Now, Big Data ensures that collected information can be leveraged in actionable ways. Introducing all the data from the supply chain, analysing it, identifying patterns and providing insight to every link of the supply chain is seen as vital steps forward.
Vijay Raja, Director, Industry & Solutions Marketing at Cloudera, believes that everything at all stages of the logistics chain revolves around data. "A critical capability required to enhance process performance is mastering the Big Data management lifecycle," says Raja. "Companies need to be able to ingest and process their data across diverse sources, including external data sets such as weather, geopolitical implications, local event calendars or social commentary data."
"This then must be analysed, in real-time in some cases, to provide immediate insights that can help them successfully manage their operations. Whether that's a seamless automated check-in at the airport or monitoring temperature-controlled trucks delivering perishables or pharmaceuticals that will be rendered useless if the temperature nudges up a couple of degrees, the edge, in particular, must be smarter and richer. It needs to be able to collect, store and process intelligent data at the edge itself, to make real-time personalised actions required to best enable an efficient logistics cycle."
Raja adds that he believes it's vital that logistics firms have complete visibility and transparency over all stages of the journey. "Having the right data-in-motion solution that is able to process data collected at the edge, all the way through to the enterprise is imperative," he says. "Logistics teams need to have a comprehensive picture of their data at every stage of its journey. This will allow them to act on immediate real-time information with agility and proactivity, to ensure an undisrupted and optimum logistical process. Ultimately, empowering them to drive their business success."
Why is now the right time?
2020 has been disruptive across industries the world over. This has meant that businesses have had to be agile and quick on their feet to adapt to the demands of the modern world. At the moment, AI has never been so accessible and affordable. This has already made narrow forms of AI present in the consumer space with the enterprise and industrial sectors soon to follow. In logistics, the network-based nature of the industry offers a natural framework for introducing and scaling AI, accelerating the human components of highly organised global supply chains. 
In a by DHL and IBM on the implications and use cases for the logistics industry, it was highlighted that logistics firms are uniquely poised to benefit by introducing AI into all aspects of the supply chain. According to the report, "one of the most underutilised assets in the industry is the high volume of data that supply chains generate on a daily basis. This data is both structured and unstructured, and AI will enable logistics companies to exploit it. In addition, as many logistics companies around the world embrace digital transformation, transitioning away from legacy enterprise resource planning systems to advanced analytics, increased automation, and hardware and software robotics, and mobile computing, with the next obvious step in the increasingly digital supply chain, is to apply AI."
Simon Hayward, Vice President for EMEA at Domo, affirms that logistics has had to meet the challenge of COVID-19 head-on in order to keep people and goods as connected as possible despite the disruption caused by the pandemic. "While the industry is well-versed in data, there is a huge opportunity to carve the future of logistics with Big Data and AI. Integrating these technologies can improve operational efficiency, and help businesses pinpoint areas of friction that previously couldn't be identified," explains Hayward. "To give a few examples, end-to-end visibility over data helps to plan and anticipate shifts in customer demand, and inventory shortages. Real-time GPS data, weather data, fleet, and personnel schedules can be embedded into one overarching system looking at historical trends so that optimised routes can be selected for delivery. Using both past and real-time data, AI can provide a forward view to help shape S&OP. It could be as simple as an alert that you are on course to miss a production target, right up to a virtual factory, running multiple models, weeks in advance, allowing issues to be recognised before they arise."
With the future in mind, Andy Fox, Senior Director of Solution Delivery at LLamasoft, believes that technology such as AI is no longer considered just "nice to have" but is essential for business continuity and success. "2020, with all of its disruptions, has made this apparent and, with Brexit still to come, businesses cannot expect a reprieve to welcome the new year," comments Fox. "Instead, technology such as AI and the digital twin can be used to both optimise delivery routes, while creating contingency plans for when these routes inevitably experience disruptions. With this, businesses can guarantee efficient deliverance, no matter the environment they're operating in. 
"For businesses to get the best results from their AI and digital twin technology, they must have access to the correct data. This includes both internal business data, as well as external, whether it's relating to the weather, the impacts of a pandemic or seasonal spikes in demand. The more information the algorithm has to learn from, the more actionable the insights will be. What makes AI so essential, if used correctly, is that businesses don't need to experience a trade-off. They can be fast, agile and accurate, all at once."
For more information on procurement, supply chain and logistics topics - please take a look at the latest edition of Supply Chain Digital.