McKinsey: blockchain's value in supply chain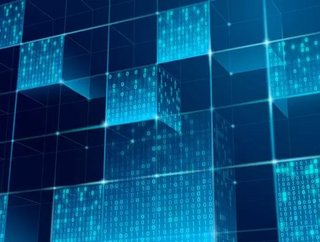 Supply Chain Digital examines McKinsey's report "Blockchain technology for supply chains - A must or a maybe?" Blockchain was initially created t...
Supply Chain Digital examines McKinsey's report "Blockchain technology for supply chains - A must or a maybe?"
Blockchain was initially created to support transactions in bitcoin - a digital cryptocurrency that exists independently from a central bank. Essentially blockchain technology provides a platform for creating and distributing the ledger, or record, of every bitcoin transaction to thousands, if not millions, of computers linked to networks worldwide.
Due to the transactions and ledgers being encrypted, blockchain technology provides more security than the banking model, as well as its instantaneous transmission via the internet gets rid of the banks' two-to-three-day clearing process and supporting costs for moving money from one account to the other.
What is blockchain's value in the supply chain?
Many supply chains worldwide operate without the necessity of blockchain. However, new technology such as blockchain, AI and automation has shaken up the supply chain industry and become a regular fixture on the lips of supply chain executives. McKinsey's report found that:
 
Walmart trialled an application that traces pork in China and produce in the United States, in order to authenticate transactions and the accuracy and efficiency of record keeping.

Maersk and IBM are working on cross-border, cross-party transactions that utilise blockchain technology to improve process efficiency.

BHP is implementing a blockchain solution that replaces spreadsheets with tracking samples internally and externally from a range of providers.

UK startup, Provenance, has raised US$800,000 to adapt blockchain technology to trace food. In the past, it piloted tracing tuna in the Southeast Asian supply chain.
SEE ALSO:
In a bid to assess blockchain technology's value in the supply chain space, McKinsey revealed three key areas where it could add value:
Replacing slow, manual processes - Despite supply chains handling large, complex data sets, many processes are slow and rely primarily on paper.
Strengthen traceability - Increasing regulatory and consumer demand for provenance information is already driving change. Improving traceability adds value by mitigating the high costs of quality products, like recalls, reputational damage or the loss of revenue from black or grey market products. 
Reducing supply chain IT transaction costs - At this stage, the benefit is more theoretical than actual. Bitcoin pays people to validate each block or transaction, while requiring people who propose a new block to include a fee in their proposal. Such a cost would likely be prohibitive in supply chains because their scale could be staggering.
For more information on procurement, supply chain and logistics topics - please take a look at the latest edition of Supply Chain Digital magazine.