Blockchain strengthening links in supply chain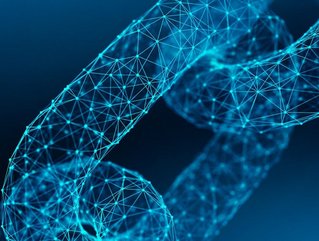 Some experts see vast potential for blockchain technology to be applied across supply, particularly within logistics functions.
Though use of blockchain solutions in supply chain is still relatively low, Tech Mahindra is among pioneers driving its adoption
Cryptocurrencies and non-fungible tokens (NFTs) tend to hog most of the headlines when it comes to blockchain, but those behind the technology understand just how powerful it can also be in transforming crucial aspects of commerce, such as supply chain.
Supply chain lends itself to blockchain-based solutions because it's growing increasingly complex. This creates challenges around communications and end-to-end visibility that can make processes inefficient – at a time when expectations around efficiency are increasing.
Blockchain is emerging as one solution to help organisations meet these supply chain challenges.
But what is blockchain, exactly? At its core, it's a shared database. The term itself refers to a secure and decentralised record of data that cannot be changed, formed across a peer-to-peer network.
Blockchain has 'vast' potential in logistics
Some experts see vast potential for blockchain technology to be applied across supply, particularly within logistics functions. But the truth is, it will never be a Panacea for problems. It's a technology that makes it possible to share data across digital networks safely, efficiently and with traceability, and that is where its power truly resides.
In a general sense, the use of blockchain in supply chain is seen as providing an alternative to traditional collaborative ways of working, which are typically manual and offline. This approach creates a lot of friction and vulnerabilities when it comes to sharing information.
Blockchain is seen as a solution that can improve supply chains in the following areas:
Transparency – by providing a flow of information to support supply chain planning, including production and distribution.
Speed and efficiency – by helping get the right goods to the right place at the right time, through digitised tariff processes and other means of determining the origins of a consignment.
Traceability – by allowing for the reconstruction of the origin and movement of goods at every stage of the value chain, including audit trails and certifications.
Uptake of blockchain in supply chain in infancy
A PwC report into blockchain shows that although blockchain is spurring interest, it's yet to see a massive amount of traction, with just 5% of companies and 27% of so-called 'digital champions' having implemented blockchain solutions, either in supply chain or other areas of business.
One company that is helping drive the adoption of blockchain in the supply chain is IT consultancy giant Tech Mahindra – part of the Mahindra Group, founded in 1945 and one of the world's largest multinational federation of companies, with 260,000 employees in 100 countries.
Tech Mahindra meets the needs of global customers by leveraging next-generation technologies – including 5G, blockchain, cybersecurity and AI – to enable end-to-end digital transformation for global customers.
Rajesh Dhuddu, Global Head of Blockchain & Metaverse Practice at Tech Mahindra, was heavily involved in a recent blockchain project with a multinational automobile manufacturer. The goal of the project was to address challenges in procurement, orders, shipments, and accounts payables that were causing a lack of traceability, an excess of inventory and unreliable turnaround times.
Digital-ledger solutions suit supply chain
Using blockchain technology, Tech Mahindra helped the client implement a distributed ledger-based solution that has cut costs across operations and administrative activities.
The solution deploys real-time tracking that eliminates all duplication in invoices and, says Dhuddu, improves operational efficiency by 30%.
Dhuddu said of the problems the client was facing: "Their inbound supply chain for procurement of production parts involved multiple stakeholders from different regions.
"There was a lack of traceability, caused by a huge volume of physical invoices and documents alongside traditional processes such as manual payments and approvals, printing and submissions."
Dhuddu says the client wanted an end-to-end supply chain network "to ensure a secured digital ecosystem, improving both process efficiency and supplier relations".
"In extensive design-thinking workshops, we helped establish a private permissioned blockchain network for asset tracking among original equipment manufacturer (OEM) ecosystems," he says.
They did so by connecting various virtual machines and nodes sitting in the Azure cloud, AWS Cloud and on-premises servers of the various stakeholders for network setup.
Data security and privacy vital with blockchain
"Data security and privacy was pivotal," Dhuddu says. "We ensured no data leakage was happening across stakeholders by bringing in role-based access, backed by blockchain."
The distributed ledger automates the auto-maker's:
Existing business-process workflow
Connected OEM-core supplier systems
Third-party logistics providers
Customs-handling agencies and banks
Dhuddu explains that this enabled real-time tracking of key data sets, such advanced shipping notices, bills of landings, bills of entry, goods receipts, and invoices. "All the required shipping documents were digitised, and workflow was automated, reducing time and cost. We empowered the business stakeholders with accurate shipment visibility with the electronic travel authorisation details coming from another blockchain network in the ecosystem.
Tech Mahindra then created a payments' network that targetted pain points in accounts receivables and payables "by creating smart contract-based automation to reconcile supplier and logistics providers' invoices".
"This meant there was minimal manual intervention from the business users," says Dhuddu. "All the transactions and audit trails were made available to all the participants."
Panacea Blockchain also helped the auto-maker achieve efficiency around its minimum viable product (MVP), which is the version of a product that has just enough features to be usable by early customers, who can then provide feedback for future versions of that product.
Dhuddu says: "For the MVR run, we on-boarded five global suppliers, a logistics provider, a customs clearance authority, and a trading company to consolidate orders and send the shipment to manufacturing plants in South Africa.
"The onboarding process was templated to enable stakeholders to be onboarded quickly and effectively. This also meant that they had a business case to take to the extended ecosystem."