Largest software companies: IBM Watson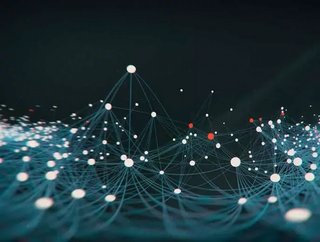 Helping to build a competitive advantage with AI, IBM Watson unlocks the value of data in new and profound ways. Watson is IBM's suite of enterprise...
Helping to build a competitive advantage with AI, IBM Watson unlocks the value of data in new and profound ways.
Watson is IBM's suite of enterprise-ready AI services, applications and tooling. The firm enables companies to avoid repetitive tasks by allowing teams to focus on more creative, higher-value work. Supply Chain Digital takes a closer look at IBM Watson's six, powerful ways to enhance how businesses operate.
Accelerate research and discovery
With 90% of the data today created in the last two years alone, there are 2.5bn gigabytes of data produced each day worldwide. Watson seeks to unlock hidden value in its customer's data with the world's most advanced cloud-native insight engine.
Enrich your interactions
73% of US consumers say valuing time is the most important aspect from a brand. It's important to decrease response times, increase the number of transactions and make interactions more productive. It was found that 86% of customers say personalisation influences purchasing decisions.
SEE ALSO:
Anticipate and preempt disruptions
In order to avoid potential issues in the systems and processes, it's essential to continuously monitor the condition of systems to mitigate problems before they disrupt operations. It is thought that 80% of outages at Fortune 500 companies are due to poorly planned changes.
Recommend with confidence
By making more informed decisions, providing tailored advice and deepening customer relationships with AI, IBM Watson helps its customers understand its data. With 36% of millennial customers expecting interactive tools to help them purchase the right product.
Scale expertise and learning
By mixing employee expertise with an industry's latest learnings, IBM Watson shares deep institutional knowledge available for all in the organisation.  
Detect liabilities and manage risk  
Identify compliance issues quickly and easily in order to protect your business and people. It is vital to stay current and keep protected in order to train systems to understand and keep up with constantly changing regulations and privacy obligations.
Did you know? IBM Watson was No.6 in Supply Chain Digital's October edition for Top 10 software companies.
For more information on all topics for Procurement, Supply Chain & Logistics - please take a look at the latest edition of Supply Chain Digital magazine.