Transparent supply chains now shoppers' priority - Fairtrade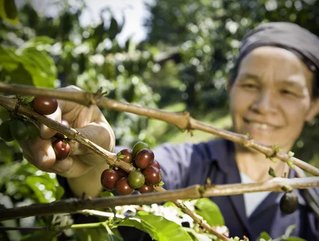 Among Fairtrade-certified products, coffee takes the lead, with 48% recognition.
Fairtrade US survey shows that more shoppers than ever demand ESG transparency around the supply chains of products
Shoppers are demanding transparency in supply chains, a report from a leading US sustainability group reveals.
The 2023 Fairtrade America Consumer Insights report reveals that 61% of Americans now identify the Fairtrade label, a substantial increase on 2021. Fairtrade is one of the world's most recognised groups for social justice and sustainability.
The online study – which surveyed 2,000 American consumers and 11,000 from across 12 countries – disclosed that four in five consumers are willing to pay more for ethical and sustainability-sourced products, a finding that shows shoppers are prioritising transparency in supply chains.
"Shoppers in the US are driving change with their purchasing power," said Amanda Archila, Executive Director of Fairtrade America. "We remain focused on increasing the US market for Fairtrade-certified products by building strength with farming communities around the world.
The report shows that, as trust in the Fairtrade label has grown, with 85% of US shoppers now believe the presence of the label positively influences their perception of a brand. Two-thirds of shoppers favour retailers that stock certified products.
Globally, the Fairtrade mark remains the world's most recognised ethical label, with 71% of shoppers having encountered it.
Fairtrade supplier inspection key
Fairtrade aims to achieve ethical targets through certification and inspection of suppliers. The organisation is also independently inspected by FLOCERT, an international trade and development organisation.
The Fairtrade standards which must be implemented across the supply chain include:
Prohibition of forced labour
Prohibition of child labour
Organisational structures that allow producers to sell products on their terms
Decision-making processes that are free of discrimination
Economic development for producers
Environmentally sound agricultural practices
Among Fairtrade-certified products, coffee takes the lead (48% recognition), and consumers are willing to pay up to 35% more for a bag of Fairtrade-certified coffee. Fairtrade chocolate closely follows (43%), and shoppers are ready to pay a premium of up to 55% for a Fairtrade-certified chocolate bar.
"We believe businesses can grow responsibly while ensuring that farmers and workers who grow our favourite foods including cocoa, coffee and bananas get a fairer deal," Archila, adds. "And it's clear that consumers are demanding the same."