'Be proactive on circular supply chain', CSCOs are urged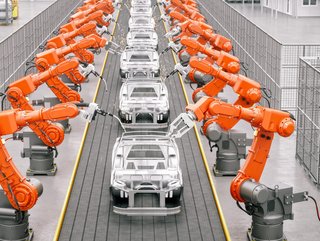 An Ellen MacArthur Foundation report urges supply chain chiefs to embrace circular economy measures. Most are yet to do so. A Capgemini report shows that sustainability has stalled in automotive manufacturing, with just 37% considering sustainability, carbon footprint, and environmental risk when making supply chain decisions.
As motor manufacturers, retail and consumer goods companies lag on sustainability, Ellen MacArthur Foundation paper urges action on circular supply chains
Leading sustainability body The Ellen MacArthur Foundation is urging supply chain chiefs to be proactive about embracing circular economy measures.
In its paper, Building a circular supply chain, the Foundation stresses how vital circular economy initiatives are to tackling climate change and eliminating waste.
Its paper follows another published this week, by French multinational IT services and consulting company Capgemini, which shows most retail and consumer goods companies are yet to make meaningful progress on sustainability goals to promote a circular supply chain.
Fewer than half (45%) have integrated into their operations initiatives for circular product design, responsible sourcing or recyclable packaging.
Rather, Capgemini shows the priority for such firms is cost control, and building resilience into their supply chains by nearshoring and diversifying their supplier bases.
Another Capgemini report, meanwhile, strongly suggests sustainability investment in automotive organisations has stagnated, with just 37% considering sustainability, carbon footprint, and environmental risk when making supply chain decisions.
Automakers 'must balance cost and sustainability'
The Capgemini Research Institute said of its findings that automotive organisations "need to balance sustainability and the circular economy with factors such as cost and affordability".
On the subject of the motor industry, the Foundation's report includes a case study of a motor manufacturing firm that has successfully embedded sustainability into its operations.
Flex-N-Gate is an automotive parts-manufacturer. In collaboration with international packaging company DS Smith – Flex-N-Gate wanted to optimise truck space when transporting car bumpers to assemblers.
DS Smith was able to create a new type of box that optimises truck space and is recyclable.
In a foreword to the Foundation's paper Abe Eshkenazi – CEO of supply chain body the Association for Supply Chain Management – urges other supply chain professionals to be proactive about "making changes to the way our industry functions".
He adds: "Disruption continues to highlight the take-make-waste nature of linear supply chains, where materials are extracted from the earth, used to create products, and then disposed of."
He goes on to urge organisations to move from linear models to "source-make-deliver circular supply chains".
"Building a circular economic model is the best way to develop resilience, and to ensure our supply chains withstand the inevitable shocks," Eshkenazi says.
The Ellen MacArthur Foundation paper included contributions from notable supply chain executives and analysts, including:
Brijesh Krishnan is Director, Integration Strategy at Cummins, the US-based motor manufacturer and distributor, which sells in 190 countries through a global network of 7,200 dealers.
Anne Michelle Avolio, a Senior Director & Supply Chain Sustainability Analyst with Gartner.
The Ellen MacArthur Foundation is an international charity that promotes the circular economy as a means to tackle climate change, biodiversity loss, waste, and pollution. It works with a network of private and public sector decision-makers to design and develop circular economy initiatives and solutions around renewable energy, and ways to eliminate waste, and to circulate products and materials.

For more insight into procurement & supply Chain check out the latest issues of Supply Chain Magazine, Procurement Magazine & Sustainability Magazine
-------
BizClik is a global provider of B2B digital media platforms that cover executive communities for CEOs, CFOs, CMOs, and leaders in sustainability, procurement, supply chain, technology & AI, cyber and FinTech. It also covers industries such as manufacturing, energy and EV. BizClik is based in London, Dubai & New York. It offers content creation, advertising and sponsorship solutions, webinars & events.​​​​​​​