Need for resilience-cost balance 'driving nearshoring'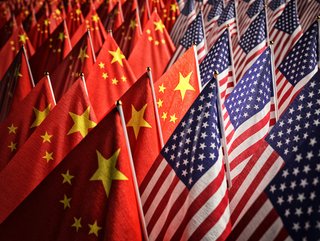 Geopolitcal instability -- from the conflict in Ukraine but also from the trade war between the US and China -- is helping drive the nearshoring trend, Capgemini finds.
Capgemini report says firms' need both for resilience and cost control is driving both nearshoring and supplier diversification
Consumer and retail businesses are turning to a mix of nearshoring and domestic sourcing as they seek to strike a balance between cost and resilience, a new Capgemini report finds.
It reveals that most (79%) of Consumer products and retail (CPR) companies are diversifying their supplier base, with 71% actively investing in regionalising and localising.
A total of 83% of organisations are investing in friend-shoring – an increasingly common trade practice to reduce risk exposure, by focusing supply chain networks on countries regarded as political and economic allies.
These and other findings are contained in the Capgemini Research Institute's (CRI) latest report, Building resilient and efficient supply chains in the consumer products and retail industry.

Resilience is the watchword for nearly all organisations now regarding their supply chain, with McKinsey recently discussing how the quest for resilience is shaping modern value chains.
The CRI prefaces the report by saying global supply chains "are currently threatened by a multitude of factors including inflation, geopolitical tensions, over-reliance on certain countries for components, fluctuating freight rates and port congestions".
Geopolitcal issues 'impacting supply chain efficiency'
The report finds that more than three quarters (77%) of CPRs say geopolitical issues are impacting the costs and efficiency of supply chains.
Arising from this, the report says nearshoring and domestic sourcing is becoming more common as organisations seek to balance cost and North America is leading the nearshoring trend, with a 9% increase in nearshore procurement in terms of dollar value.
Lindsey Mazza, Global Retail Lead at Capgemini, says: "As supply chain disruptions continue to pose new challenges for retail and consumer product organisations, they are pivoting their sourcing strategies to build resilience.
"Balancing cost efficiencies with resilience while focusing on adopting sustainable and circular economy practices will go a long way in creating future-ready supply chains that can drive profitable growth."
She adds: "In order to adapt and thrive, consumer product and retail organisations should also focus on preparing for the holiday season, which can be a profitable yet challenging period.
"Optimising inventories, localising supply chain networks and exploring alternate fulfilment options can help businesses be more prepared during this period to meet consumer expectations.
"Technology and data will play a key role in this – be it helping with demand sensing, automating warehouses, improving customer experiences, or ensuring efficient fulfilment."