ASCM welcomes Joe Biden's supply chain executive order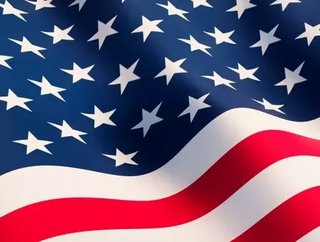 The Association for Supply Chain Management "applauds" Biden administration's plans for pandemic-ready supply chain...
The Association for Supply Chain Management (ASCM) has welcomed the executive order on a sustainable US health supply chain, signed by newly elected US President Joe Biden during his first week in office. 
"We are grateful the new administration has put in place a plan to design, build and sustain a long-term capability to manufacture supplies for future pandemics and threats," the ASCM said in a statement responding to the new order, signed on 21 January. 
"Similar to how our healthcare professionals are consulted to make decisions about the composition of the vaccines, it is the supply chain professionals who can determine the best way to distribute the vaccines, which includes managing the supplies needed to address PPE shortages," the non-profit organisation added. 
"As we've seen it's very difficult to address this pandemic on a city-by-city, state-by-state basis. We applaud this executive order calling to maximise public-private partnerships among government, healthcare, manufacturing and supply chain/logistics professionals to work together." 
What is the executive order? 
The Executive Order on a Sustainable Public Health Supply Chain calls for "immediate actions to secure supplies necessary for responding to the pandemic", and outlines three major points of focus. 
Immediate Inventory of Response Supplies and Identification of Emergency Needs: A general review of critical supplies and PPE needed to respond to the outbreak and, where necessary, analysis of measures to address shortfalls or gaps in the abilities of federal agencies to provide and distribute these resources. 
Pricing: A probe is to be launched determining whether access to scarce supplies or vital materials is at threat due to hoarding or price gouging practices. It is a direct enquiry into the efficacy of the Preventing Hoarding of Health and Medical Resources To Respond to the Spread of COVID-19 executive order signed last March. 
Pandemic Supply Chain Resilience Strategy: the President has mandated the development of a multi-department strategy to "design, build, and sustain a long-term capability in the United States to manufacture supplies for future pandemics and biological threat". It is to be delivered within 180 days. 
The executive order will also review access to the Strategic National Stockpile for recognised Tribal governments and health authorities. 
Biden backs supply chain
Joe Biden pledged to champion US supply chain and enact sweeping change to shield it from risk and aid in the development of a longterm sustainability strategy. The new administration is expected to undertake a comprehensive review of the supply chain and work with the private sector to identify and address vulnerabilities and "immediately close identified gaps".