Retailers 'plan for slumps but not supply chain disruption'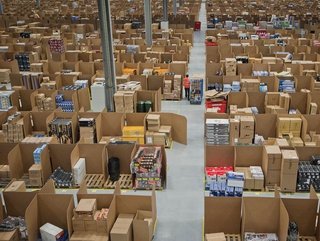 Supply analysts say that although retailers are adept at planning for recession they have failed to do so for kinks in the supply chain, leading to problems such as excess inventory.
Supply chain problems like the current retail inventory glut are a result of poor demand planning, says Rutgers business academic and Forrester analyst
Retailers faced with clearing an unprecedented glut of inventory lack the tools and skills to prevent similar yawning mismatches between supply and demand, a top business professor and supply chain analyst agree.
Speaking on Boston's National Public Radio station, WBUR, Tony Bell – Assistant Professor of Professional Practice at Rutgers Business School – said although retailers are adept at planning for recession they have failed to do so for kinks in the supply chain.
"Why is it they're so good at planning for economic uncertainty but not uncertainty in the supply chain?"
He added: "The average recession is 10 to 12 months long and retail CEOs are planning for economic uncertainty – they're planning for this economic risk factor.
"But I don't see them planning for supply chain imbalances. I don't see them taking proactive steps to try to de-risk their supply chains."
Alla Valente – Senior Analyst at global market research firm, Forrester – agreed that retailers need "to do a better job at planning for the correct levels of demand". She said if retailers want to restore supply chain to its former healthy state "they need to consider unplanned events".
"For example, how much longer will the war in Ukraine last?" she asked. "And what about climate chaos in certain parts of the world? How might this impact suppliers in high-risk areas?
"Then there's record inflation. How much further is it going to peak, and how is that going to impact companies that are suppliers or maybe suppliers of your suppliers?"
Valente also cited cyberattacks on suppliers, manufacturers and logistics providers as a risk area that needs better targeting among retailers.
"We see the rise of bots going in and taking up inventory and getting to products before consumers even have a chance to put them in their shopping cart," she said.
Balancing inventory tied into risk management -- Forrester
Balancing inventory levels is tied into managing such risk factors, says Valente. "How else can retailers improve their preparation and their demand for forecasting moving forward?" she says.
On digital transformation as a remedy for excess inventory and other supply chain problems, Bell says that, for many retailers, the cost of technology is a stalling factor.
"I've seen consumer products manufacturers who have plans to implement these great technologies to make their supply chain more efficient and adaptable," he says. "But it costs a lot of money, and it takes time for them to get that in their business plan."
He adds: "But retailers and manufacturers will have to get better at bringing those technologies in. Predictive analytics and AI are truly important as a way to improve sales and operations planning.