Excess inventory problem 'needs more than sales' - e2open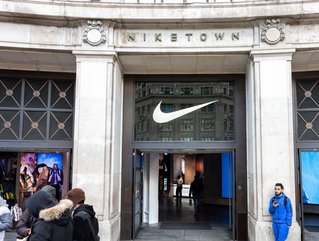 Lori Harner, AVP of Product Marketing at e2open, tells Supply Chain that avoiding inventory gluts takes collaboration, planning and tech investment
As retailers worldwide struggle to clear mountains of excess inventory, a leading supply chain software company says the solution to the problem goes beyond fire sale-style price cutting strategies.
Nike recently admitted that despite strong demand, it will follow a policy of "aggressive markdowns" to clear apparel inventories, and that this was likely to impact margins this fiscal year.
The company revealed inventory was up 44% companywide at the end of Q3, and blamed the inventory glut on late deliveries for the past two seasons, and earlier ordering by retailers this year due to strong demand and more-unpredictable delivery timelines.
It's a similar story with many other leading US retailers, including Walmart, Target, Gap and Kohl's, with companies trying to clear a glut of merchandise piling up in stores and warehouses.
Lori Harner is AVP Product Marketing at e2open, a supply chain software platform that enables the world's largest companies to transform the way they make, move, and sell goods and services.
Organisations like Nike 'more than just retailers'
She says that organisations like Nike "are more than just retailers" and that this should make it easier for them to handle excess inventory.
She told Supply Chain: "Capturing a view of demand that is both extended across all territories, and granular in each location, would be the first step into redistributing excess inventory to areas where demand is higher.
"Expanding sales through all channels – not just own stores, but online, concessions and partners – can also help broaden the target market and thus potentially expand demand."
She added: "With the help of incentive applications organisations like Nike can attract and influence other parties to help in the sales distribution process. Companies like ours can also help them keep track of performance and inventory levels.
"Adjusting production plans to account for existing excess inventory would be the next step. Our planning solutions can help here."
Harner also said it was important that retailers examine the reasons behind excess inventory.
"Is it because the demand suffered a sudden slump, because the forecast was inaccurate, or because safety stocks were too large," she said. "Irrespective of the cause, understanding the reason will lead to the right solution."
She continued: "For example, a sudden slump in demand could be addressed with well-targeted promotions.
Demand sensing crucial for avoiding excess inventory
"Also, solutions such as demand sensing predict shifts in demand very early, allowing companies to act before this becomes a problem. Inventory levels could have been adjusted earlier, and promotional activities launched earlier as well.
What are the main challenges of making an omnichannel supply chain work well?
Harner also said that part of the problem is that historically most organisations viewed each channel – retail, online, direct and indirect – in isolation, rather than across the end-to-end supply chain.
"Each go-to-market channel had its own infrastructure, processes and governance," she said. "There was lack of visibility across functions and organisations and that means you lack the ability to act on information quickly enough to use your channels as pressure valves to achieve an overall balance."
Harner says choosing the right infrastructure "to support new processes and governance models" is an essential step.
"A platform connecting the entire supply chain is a good place to start, she advises.
Harner also observes that modern inventory strategies such as dark warehouses, micro fulfilment and and in-store inventory warehousing can only work if organisations "first address the two ends of the operation"
"The two big questions that need addressing is what gets into the warehouse and is the last mile delivery being handled?
"Warehousing and storage facilities close to the end-consumer are only helpful if those facilities store the right products, and understanding local demand at all times is essential to knowing what products to stock locally."