Resilience quest is reshaping supply chain, says McKinsey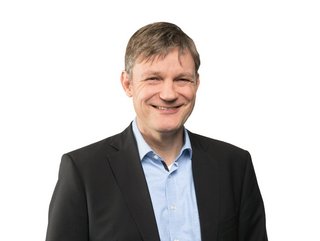 "Four years on from the start of the COVID-19 pandemic, risk and resilience still dominate the supply chain agenda," says report co-author and McKinsey Partner, Knut Alicke.
McKinsey Partner Knut Alicke says report shows resilience is changing supply chains, but that too many C-suiters are oblivious of value chain risks
The quest for resilience is driving the localising and diversifying of supply chains globally, as well as the deployment of technology-based advances in value chain planning, execution and risk management, a report from McKinsey concludes. But it also paints a picture of boardrooms oblivious to the risks inherent in modern supply chain management.
"The race for resilience is changing the way global supply chains look and transforming the way they are run," says report co-author and McKinsey Partner Knut Alicke in a LinkedIn post.
"Four years on from the start of the COVID-19 pandemic, risk and resilience still dominate the supply chain agenda," he says. "Our latest annual survey of supply chain leaders shows that companies are accelerating their efforts to diversify and localise their supply networks."
Alicke adds: "It also reveals a profound revolution in the way those supply chains are operated, with a dramatic increase in the adoption of advanced techniques for supply chain planning, execution, and risk management."
But the report also charts how, at most companies, the links between supply chain risk and board-level decision making are fragile. Fewer than half say supply chain risks are regularly reported at board level, and only one in ten say they have a budget allocation to support risk management issues.
Many respondents also lack confidence that their most senior leaders are "sufficiently engaged with the challenges posed by supply chain risk", with a paltry one in five feeling their supervisory boards have a deep understanding of the topic.
However, the report – Tech and regionalisation bolster supply chains, but complacency looms – does reveal a dramatic increase in what McKinsey calls "resilience actions".
Two-thirds of respondents say that over the past 12 months they have "obtained more inputs" from suppliers located closer to their production sites – double the share of companies who reported using nearshoring strategies last year, says McKinsey.
Automakers and consumer goods 'heavy nearshoring sectors'
The biggest reported increases were seen in the automotive and consumer goods industries, where the incidence of nearshoring strategies rose by 60%.
Related to this rise in nearshoring, the shift from global to regional supply networks continues to gain momentum. Almost two-thirds (64%) of respondents say they are regionalising their supply chains, up from 44% last year.
Although half of respondents say their company is dependent on inputs from another region, 89% of those also say they are looking to reduce that dependency over time.
The report says the push for independent regional supply networks is most prominent in two regions: Europe and Southeast Asia. Its finding echo the prevailing trend in supply chain of resilience shaping the manufacture and distribution of goods worldwide.
Moving on to inventory levels, McKinsey survey suggests these remain high, but that businesses are divided about their future intentions here, with roughly equal numbers believing stocks will either continue to rise, remain at today's levels, or fall back to pre-crisis levels.
Inventory findings 'surprising', say McKinsey
Around a quarter of respondents revealed they have aggressive inventory-reduction goals, expecting stocks to drop even below those levels.
"That finding surprised us," says Alicke, also co-author of the book, From Source to Sold. "It suggests either that these organisations historically held more inventory than they needed or that they do not expect significant supply disruptions soon."
Regarding the use of technology as a driver of resilience, the number of respondents who say they have "mastered the visibility challenge" has jumped from 37% last year to 79% in 2023 – with attention firmly fixed on improving supply chain planning processes.
McKinsey says this quest for better planning typically involves "revisiting basics", including integrated business planning processes.
But many (79%), it says, are also adopting better planning tools, including advanced planning and scheduling systems (APS) to match supply and demand in complex networks.
Supply chain tech 'requires too much intervention'
However, the report also reveals that almost half (41%) of APS users say the technology requires too many manual interventions. Also more than a third (37%) of APS adopters say their systems are being used too narrowly.
At these companies, says McKinsey, "significant planning decisions are likely still being made using spreadsheets and other time-consuming, error-prone approaches".
On a more positive note, respondents report "significant evolution" in the development of their supply chain risk management capabilities.
A total of 71% say they now have such capabilities in-house, while 93% are "assessing the effect of supply chain risk in quantitative terms".
Alicke's report co-authors are: