Supply Chain Risk Management
Risk & resilience is changing logistics, says SAP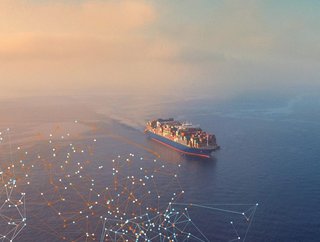 Andrea Ricciarelli, Sustainable Supply Chain Management Domain Advisor at SAP, believes agility around logistics is vital for businesses who not only want to mitigate risk, but is also needed if they want to compete in today's volatile markets. Richard Jowers -- SAP Director of Intelligent Spend & Business Network -- says "the very shape of logistics" is being changed by the disruptive forces at work in today's world, and that businesses are learning to adapt as they go.
SAP spend and supply chain execs, Richard Jowers & Andrea Ricciarelli, on why risk mitigation & operational resilience is mission critical in logistics
In recent years, organisations have been rocked by unforeseen supply chain vulnerabilities and disruptions, in industries ranging from pharmaceuticals and consumer goods to electronics and automotive.
Risk mitigation and operational resilience has never been more important, especially in the realm of logistics, a profession that's always been in the front line of risk.
Risk & Resilience was the theme of April 2022's Procurement & Supply Chain LIVE event. As part of that event, a three-man panel of experts discussed risk and resilience in supply chains – alongside how this should and shouldn't look. One panel member was Richard Jowers, Director of Value Advisory, Intelligent Spend & Business Network at SAP.
Jowers said the very shape of logistics is being changed by the disruptive forces at work in today's world, and that businesses are learning to adapt as they go. "Take the decision of some companies to hold high levels of inventory to protect themselves against supply risks – many have discovered that such an approach itself comes with its own risks. Materials and products can go out of date or become obsolete."
As a result of this, continues Jowers, organisations are now turning to supply networks over chains to source goods locally. "It might not even be for purely logistical reasons, but for ESG purposes. They might want to support a particular part of their domestic economy, for example, or a particular region or group of people.
"At SAP, we get asked quite often to provide analysis of what suppliers exist in this or that region, so that organisations can prioritise minority-owned suppliers. People are becoming far more mindful around sourcing."
A fellow panellist and colleague was Andrea Ricciarelli, Sustainable Supply Chain Management Domain Advisor at SAP, who holds in-depth logistics expertise and experience, with a focus on transportation and warehouse management.
Agility in logistics 'vital for mitigating risk'
Ricciarelli believes that agility around logistics is vital for businesses who not only want to mitigate risk, but also want to compete in today's volatile markets. He cited Amazon as a game-changer here, particularly around last-mile logistics.
"Amazon has been very disruptive these past five years. Now, when we place an order, we want to know exactly when we'll receive it. This is why so many retailers now organise logistics networks to ship products to final customers and are also organising returns. This has given rise to a different customer model in the logistics industry."
Ricciarelli also referenced Procter & Gamble, who he says has moved from a wholesale model to a direct-to-consumer model by delivering products to end-consumers.
"In that sense, retailers are moving into the logistics service-provider space," he says, adding that logistics service providers are also rolling with the punches of uncertainty and disruption by evolving their services.
"Many logistics companies now use additive manufacturing (3D printing), which allows on-demand parts printing. They're moving away from transporting the physical inventory of customers to producing on-demand digital inventory. This is a radical change."
"For example," Ricciarelli added, "Airbus is now producing 10% of its parts through additive manufacturing. In the US, UPS is building an additive manufacturing plant to produce customer parts on-demand, so it has shifted from selling products to selling services."
Asked how important visibility is to mitigating logistical risk, Ricciarelli said such questions always lead him back to the same event: the Ever Given container ship that blocked the Suez Canal, which brought global sea shipping to its knees for weeks in early 2021.
"Every company was left wondering if it had a container on one of the hundreds of ships that were going nowhere," said Ricciarelli. "If they did have goods on those ships, the next thing was to find out what orders were delayed and who the customers for those goods were."
Suez has been blocked 6 times. Why was it a shock?
He said having no visibility in such a situation "is the worst thing that can happen", before adding: "Yet the Suez Canal has been blocked five or six times in its history, so businesses really should have been prepared for it.
"Today, technology means more businesses are prepared, because they can use geolocation and telematics to know exactly where a container is en route. They can also map the relationship between orders, deliveries, items and containers, and analyse exactly what orders are in specific containers."
The third panellist was Tom Woodham, a Partner at PwC who works with clients to embed supply chain technology into operations. Woodham warned that, although tech-led risk mitigation is important, it is not the "be-all and end-all", because "ultimately, it's about your people, your processes and your data". "Technology can really help, but the most important thing is to identify risk before you know it exists," he continued.
Woodham gave the example of a PwC client company that works in aerospace: "It puts sensors on all of its parts, so not only does it know if a part is delayed, but it also knows what condition that part is in and what temperature it is.
"Companies wouldn't have known such things years ago – so technology can definitely help – but really it's about identifying the key risks before they happen, so you can build that into your processes. Then it's about having your people trained, so they can respond to these problems."
But in such a tough economic climate, what if a business can afford to invest in only one area of risk mitigation? Where should it start?
Data is about the next crisis, not the previous one
"Data," said Woodham. "That's the place to start, but it's also how you invest in data. Too often, businesses invest in technology based on their most recent crisis, rather than around predicting what the next crisis will be."
Woodham referenced the semiconductor shortage to illustrate his point: "Lots of companies invested in risk mitigation around the chip shortage, but the truth is that the shortage will sort itself out, because supply and demand usually does. The question those companies need to ask is: Why was I unable to predict the semiconductor crisis? The answer to that comes down to how they use data."
Another strategy to which organisations are turning to mitigate logistical risk is shortening their supply chain via nearshoring or reshoring manufacturing.
Woodham told his audience that such strategies always come down to "a trade-off between risk and cost", and he returned to the semiconductor shortage to drive home his point.
"Will the UK ever be self-sufficient in semiconductors?" he asks. "No, I don't think that will ever happen, but consumers will expect the country to take a balanced approach to sourcing semiconductors, maybe by turning to nearshoring.
"It's a similar thing to Europeans not wanting to buy fruit and veg from other parts of the world if they're not in season in Europe," he added. "So, in that sense, supply chain strategy is driven by consumers."