Supply Chain Risk Management
JDA Warehouse Management to the rescue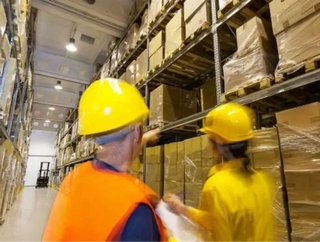 Written by John Bailey,JDAs Vice President of Solutions Consulting Case study: Teva Logistics and JDA Warehouse Management Description Teva UK Limited...
Written by John Bailey, JDA's Vice President of Solutions Consulting
Case study: Teva Logistics and JDA Warehouse Management
Description
Teva UK Limited is a manufacturer and distributor of generic and specialty pharmaceuticals based in Castleford, West Yorkshire, United Kingdom, (UK).
The company supplies more packs of medicines to the National Health Service than anyone else, making it one of the biggest pharmaceutical companies in the UK. Teva is part of Israel-based Teva Pharmaceutical Industries Ltd, which is among the top 15 pharmaceutical companies in the world.
Objective
Enable pick-rate accuracy, quality control and regulatory compliance when fulfilling an average of 140 orders — or 9,200 carton picks — on a daily basis.
Solution
•  JDA Warehouse Management
Services
•  JDA Consulting Services
•  JDA Support Services
Real Results
•  Increased pick-rate accuracy in excess of 99 percent
•  Increased dispatch per shift volumes
•  Enhanced customer service
As a major supplier of pharmaceutical products to the UK health service, Teva UK Limited adheres to stringent quality procedures in order to safeguard the integrity of its stock, tracking products both by EAN number and batch number. Stock must be kept in temperature-controlled conditions and in an environment that meets the highest standards of cleanliness.
Due to the growing complexity and scale of its business, Teva decided to build a new logistics center that would support its increasing volume and provide new ways to service its customers.
The company sought a warehouse management solution, with advanced features such as automated storage and retrieval, pick by light, a powered conveyor and a paperless operation, that would enable it to increase efficiencies, save costs and improve service in the new facility.
After evaluating eight technology providers, Teva selected a warehouse management solution from RedPrairie, now a part of JDA Software, due to the company's strong partnership and experience in the pharmaceutical industry. The warehouse management solution enables Teva to optimize all of its processes — from goods-in to customer dispatch — as well as trace inventory across the supply chain.
Creating a Premier Logistics Centre
Today, Teva's operation includes storage of more than 24,500 pallets, of which 2,808 are controlled in a fully automated high-bay area. Conveyor automation is used to move cases, picking totes and cartons to the picking areas, onto the packing stations and finally into the shipping dispatch lanes and loading areas. Incoming goods, primarily from Eastbourne, Sussex and Teva's European manufacturing sites, must be weighed, measured and cubed, then positioned in the correct storage or pick location by JDA Warehouse Management. Precision and quality control are critical.
From goods-in, stock must be accurately moved to the high-bay area, then transferred to either the adjacent automated storage and retrieval system facility or to the pick and drop front location for full-pallet picks by crane, which either go straight to dispatch, or to the item pick area.
Teva's customer order lead time varies between one and five days. A next-day emergency delivery service is offered, mainly for hospitals. The company processes approximately 140 orders daily, with total pick volumes averaging more than 9,200 carton equivalents.
Maintaining a consistent process is critical to the company's quality control, as multiple products must be inspected and a final automatic weight check is calculated for each completed carton.
Achieving Maximum Efficiency
Teva implemented JDA Warehouse Management to ensure a high level of stock and dispatch accuracy, as well as support its batch inventory management process and manual and automated materials handling systems. The warehouse management solution underpins Teva's inventory management operation, and integrates pick by light, radio frequency equipment, and product data metrics capture.
The scalable solution manages throughput in Teva's 280,000 square foot (25,000 square meters) facility, and enables Teva to integrate hazardous, odd-shaped and high-value items at a single site in order to achieve maximum efficiency. Teva stores more than 850 stock-keeping units in its facility.
The company uses pick-by-light technology in its dedicated item pick area, with multiple orders picked from a specific zone. When complete, cartons are transported on conveyors to the next appropriate zone for customer order packing. Automated processing ensures that finished orders are sent to one of 78 shipping lanes, cartons are labeled and secure strapping is applied.
At dispatch, the warehouse management solution ensures cartons are automatically directed by conveyor to the correct shipping lanes appropriate to the final shipment destination by different carriers for the UK and Ireland.
Scaling for Growth
With JDA Warehouse Management, Teva can easily and cost-effectively manage the requirements of all of its customers. Teva distributes the majority of its deliveries to pharmaceutical wholesalers, as well as some self-distributing pharmacy chains. The pharmaceutical wholesalers will then distribute to local independent pharmacies, hospital pharmacies, and high street and supermarket chain pharmacies, which in turn dispense medicines to UK patients.
"With the full support of JDA, our facility delivers operational improvements, drives down costs and ensures Teva can optimize processes to surpass the exacting regulations required in a pharmaceutical supply chain," said John-Paul Bednarek, head of operations and service for Teva UK Limited. "The efficient use of the storage capacity has allowed us to handle Teva's significant growth."
Using JDA's solution, Teva has improved its pick-rate accuracy in excess of 99 percent, increased dispatch per shift volumes, enhanced customer delivery satisfaction and provided cost savings. Added John-Paul Bednarek, "The UK operation has set a benchmark that delivers big improvements in the supply and service that we provide to our customers."