JDA Software: navigating the digital disruption of supply chain and procurement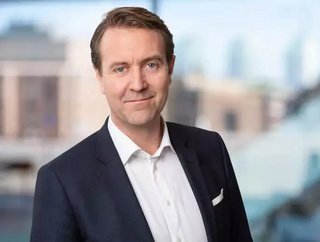 The supply chain and procurement function is changing and companies all over the world are waking up to the realisation that procurement can be more tha...
The supply chain and procurement function is changing and companies all over the world are waking up to the realisation that procurement can be more than just a cost centre or a profit driver, it can be the key to strategic growth. Defining this realisation, is technology and digital transformation. Companies all over the world are looking to provide an "Amazon-like" experience for both customers and suppliers alike and this has pushed digital to the very top of the table across supply chain and procurement.  This is certainly the belief of Johan Reventberg, President, EMEA at JDA Software. "Digitisation is literally what everyone is talking about and its making companies ask the question as to how they can embrace digital in order to move forward," he says. "But what's important is to realise that some companies aren't normal retailers or manufacturers, they are IT companies with a very strong supply chain."
JDA Software is a world leader in delivering end-to-end supply chain solutions that enable companies to seamlessly connect their supply chains and profit more in "an omni-channel world." Its very mission statement, which it delivers to more than 4,000 global customers is to seamlessly connect the supply chain so that companies can deliver for its customers. "We are a trusted advisor in the supply chain space. We sit in the core of our customers and provide services as well as advice on the strategic value that we can help them achieve and how better to compete with competitors," says Reventberg. "Through our software and our service, we work with customers to take their supply chain to the next level."
JDA works with companies all over the world and helps them navigate the digital world in order to extract value and to provide industry best practice. Reventberg himself describes JDA as a company that is the good guy wanting to help both existing and new companies to win in the marketplace by being supply chain focused. As the supply chain and procurement landscape has evolved, this has placed greater pressure on companies to wake up to technology, but with this sharper focus comes added risk. Investing in technology is a risk and if it goes wrong it becomes a costly one at that. This is where JDA comes in, working with its customer base to enable them to make smarter and more precise decisions and the key to that is data. "For us its really about taking the data analysis, understanding it and providing it to our customers so they too can see true value and opportunity in it," he says. "The thing with data is that we have lots of it. It's there today and we need to make sure we make it consumable so our customers understand it and they can start seeing the benefit and they can start driving and using that in their businesses."
As the conversation continues to be defined by technology and its place in the industry, it can be easy to forget that the supply chain alone is a very complex space. Companies looking to compete and to gain an edge on competitors are at risk of running before they can walk and Reventberg believes that in this regard, the industry should never underestimate the power of human interaction. Technology will always empower individuals, but he feels that if a company or a board's expectations are unrealistic, it's a recipe for failure. "It's a lack of understanding of the complexity of digitisation in the supply chain. It is still highly complex," he says. "The systems, the level of support required and the suppliers and skills within the supply chain are more sophisticated than ever before. As a company, you have to educate and train your workforce otherwise they become a risk to themselves and to the company and mistakes will happen. We must train our people and our associates and enable the workforce of the future."
An example that Reventberg highlights is that of the retail sector and how the traditional model of being stood behind a cash register evolved into greater customer interaction, adding more value and upselling. He takes it further and points to the digital store and how its key to train and get people on board within the journey or fail to find the right balance and fail to adapt.
The key to understanding this challenge, training and upskilling people and embracing technologies, is knowledge. As a passionate technologist, Reventberg recognises the responsibility that he and JDA has in recognising and being privy to innovative new technologies in order to be able to work with customers and help them implement them. Through his role, Reventberg is exposed to technology influencers and professionals from all over the world and this allows him to share experiences and use cases and bring that back to his role within JDA.
But it doesn't stop there. JDA has a number of internal programmes and training workshops centred around educating the workforce. "For me it's about how do we take internal knowledge and spread it across. We spend a very significant part on internal training. We also have innovation weeks and innovation workshops within the company," he says. This also extends to its customer base, as JDA also works closely with customers and creates a think tank mentality with them in order to better understand the technology requirements and skills needed in order to drive value.
Technology is of course not exclusive to the supply chain industry and as it continues to redefine modern business and even modern life, the traditional lines or barriers between technology adoption have begun to disappear. This is often referred to as digital convergence, where once upon a time, technology in the healthcare sector would have no use case in supply chain. But as Reventberg notes, he and many others like him are looking at how other sectors are implementing technologies and exploring how it can be replicated in the supply chain space. Ultimately though, it's the customer that defines the digital roadmap. "We have industry experts that we work with out in the field that are driving ideas and looking at trends," says Reventberg.  "They work across different verticals in different industries and together with our customers, our executive teams and our innovation team they feed back and develop where we go next with our R&D spending in a very transparent way."
The digital transformation of the supply chain shows no signs of slowing down and JDA will continue to position itself as a key player in furthering this transforming landscape for some of the biggest companies in the world. Reventberg calls back to the company's mission and vision. "Personally, I have an agenda to make JDA the best possible version of itself," he says.
"But it's about continuing to deliver an autonomous supply chain promise and the vision around that. Taking our existing customers to the best they can be in their supply chain area."