Supply Chain Risk Management
Control Towers: Lighting up the Path to Supply Chain Agility
By Joe Lichtenberg, Product and Industry Marketing, InterSystems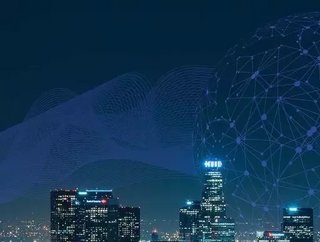 Joe Lichtenberg, Product and Industry Marketing, InterSystems on how Control towers light up the route to agility and resilience all along the supply ch...
Even though the majority of supply chain businesses have embarked on digital transformation, they have been unable to respond adequately to the unparalleled levels of disruption and sudden changes in consumer demand over the last 12 months. Research from revealed this was largely due to data silos and disparate systems, causing a lack of flexibility and visibility. 
With significant and sudden demand-fluctuations set to continue for the foreseeable future, it remains critical for resilience, visibility, and agility to increase along the supply chain, with the control tower emerging as one of the most effective ways to achieve this. 
The concept of the control tower
Even though the control tower has not been widely implemented, the concept behind it is very straightforward. Control towers combine people, processes, data and organisation, supported by a set of technology-enabled capabilities providing transparency and coordination. In the constant ebb and flow of everyday business, this means supply chain businesses can use a control tower to gain a real-time, comprehensive view across different parts of the organisation. That includes data silos and applications both within their enterprise and those of their partners, such as manufacturers and distributors. 
In effect, a control tower demolishes data silos to provide a real-time, trusted view of the supply chain, opening up far greater visibility for businesses. This, in turn, gives supply chain organisations a better basis from which to make more accurate and insightful business decisions, responding to changes in demand and circumstances in real-time.
Getting the maximum from control towers
Such comprehensive control tower functionality isn't something that can be achieved with an off-the-shelf solution, however. The most effective approach is to implement and customise a data management platform, creating an environment within which businesses can connect all data sources and harmonise that data to achieve consistency. In doing so, companies can continue to leverage existing infrastructure, rather than ripping and replacing existing solutions. 
A data platform-driven approach to control tower implementation also allows supply chain businesses to incorporate intelligence such as business rules, machine learning, and self-service analytics. As well as allowing them to extract more actionable insights from the data, it ensures a greater understanding of what is behind any difficulties. If a business analyst sees a potential problem, for example, they can interrogate the data in a multitude of ways and visualise it to understand what the core drivers are. 
Ultimately, a successful control tower implementation enables organisations to diagnose an issue, notify relevant stakeholders, and then inspect and analyse what causes it. Armed with this information, the analyst can then make smarter decisions and continuously learn from the solution. This approach offers supply chain businesses the simplicity and speed they need to be agile and resilient so that they can make necessary changes to respond to shifts in demand and any problems that arise.
Locking in resilience and agility
For supply chain organisations, resilience and agility are not just essential to cope with the ongoing pandemic and rapidly-emerging surges in demand that it has brought for products such as and , for instance, but also to ensure they futureproof their business. 
End-to-end supply chain visibility will help to ensure supply chain organisations are able to maintain adequate stock levels, while early warning alerts will allow them to identify and resolve any issues in terms of supply and demand before they occur. Meanwhile, advanced analytics allows organisations to make better predictions to foresee trends in the popularity of products, giving them the ability to more thoroughly prepare for changes in the types and quantities needed.
Futureproofing the supply chain
Currently, the vast majority of supply chain businesses have the underlying data needed to gain the right insights to improve supply chain resilience. What they lack are the capabilities to make them visible and actionable. Control towers provide this functionality by breaking down data silos and helping supply chain businesses gain a detailed, panoramic and real-time view of their organisation. However, as with digital transformation, to increase resilience in their supply chain, organisations need to establish a virtuous cycle. Long-term success, therefore, will only be achieved if they also have the right people, processes, infrastructure, and the right approach to data architecture in place.
Check out Intersystems UKI