Supply Chain Risk Management
Omicron's impact on supply chains will soon hit food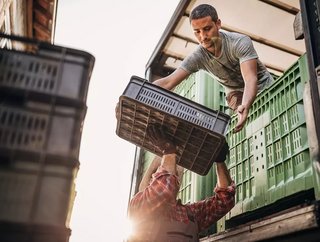 As Omicron continues to disrupt supply chains, experts warn the price of food will rise - primarily for meat and dairy
Across the USA, the price of food is expected to rise, as the Omicron variant of Covid-19 continues to prevent workers from collecting and distributing food.
In news that will be welcomed by vegans, at-risk foods include meat, milk, cheese and eggs. 
Food supply chain at higher risk than 2020
The Omicron variant is infecting workers in food manufacturing, processing, distribution, and in retail - the final customer-facing role. As a result, less food is getting to the shelves. 
Should consumers start their own vegetable gardens?
Will this all blow over in a few weeks?
Should shoppers be stocking up on toilet rolls?
Here's what the experts say… 
"[Dairy producers] are struggling to run with the surge of coronavirus cases, squeezing already constrained labour", said Matt Gould, editor of The Dairy Market Analyst.
"It's much worse than 2020", agreed Dave Marcotte, retail and supply chain expert at Kantar Consulting. "The variables that are causing this are not new, but the newest round of COVID has hit logistics hard." 
"Omicron is taking its toll at different levels of the supply chain, whether it's the warehouses, whether it's the selectors, the drivers, the loaders - and as they call in sick, there are interruptions in the system", said John Catsimatidis, CEO of supermarket chain Gristedes. "Let's say they [suppliers] normally sell 10 million pounds of chicken. They figured if they raise the price 10 or 20 cents, some people will buy less chicken and the people that really want to buy the chicken - it will be there for them to buy."
Australia faces chicken shortage 
Australia is also facing a food shortage of chicken, its most popular meat, as well as the cheapest. Aussie's eat an average of 47kg of chicken a year, making it the country's most popular meat, according to industry statistics.
Staff shortages have caused Australia's biggest chicken supplier, Ingham's, to lose sales. 
A statement on Ingham website said:
"The rapid spread of the Omicron variant across eastern Australian states from December 2021 and the resulting staff shortages, are now also having a significant impact on the Australian supply chain, operations, logistics and sales performance of Ingham's, and some of its suppliers and customers."