Top 10 Supply Chain Newsletters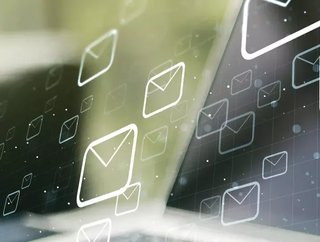 The best sources of supply chain insight and analysis for executives and industry leaders
Supply chains are complex. That's why supply chain and procurement professionals need to stay up-to-date with the latest news, trends, and executive decisions taking place within their industry. In order to help you find the information you need to run your division, we've sorted through the top supply chain newsletters to select the best. From video interviews and expert commentary, Here are ten reliable, insightful sites that offer free news—delivered straight to your inbox. 
1. Supply Chain Digital 
Supply Chain Digital connects the world's largest community of supply chain executives with the latest trends as the industry pivots towards tech. You'll receive thought leadership interviews, and the most up-to-date case studies on industry 4.0, S&OP, digitalisation, supplier sustainability, and ecosystem development. It offers bespoke content, unique multi-channel content, and partnerships that place business leaders at the heart of the story. 
Hot topics include procurement transformation, the digital supply chain, P2P, S2P, supply chain technology, artificial intelligence, and automation. That's why industry professionals, suppliers, and technology and consulting executives read Supply Chain Digital to prepare for the future. Now it's your turn. Join the Digital Community to access critical video reports, podcasts, blogs, webinars, whitepapers, research reports—and intelligence that's second to none. 
2. SupplyChainBrain
One of the most comprehensive supply chain management resources available, industry executives can access SupplyChainBrain year-round. On top of providing expert commentary on the fundamentals of supply chain management, they identify the latest news, emerging technologies, and best practices. How is artificial intelligence being applied to logistics? What's new in ethical supply chain management? Answer these questions and more with its newsletter. 
We especially like their section on live coronavirus updates, which shows its dedication to providing executives with the most critical industry information. You'll get insight into vaccination mandates, shuttered factories, and same-day deliveries. If you're looking for a daily newsletter, SupplyChainBrain is a great place to turn to—with timely, incisive articles delivered straight to your inbox. 
3. Supply Chain Management Review 
Supply Chain Management Review's eNewsletter gives you access to news, blogs, webcasts, and downloads. Covering procurement, education, finance, management, software, and 3PL, they're known for reliable information on all facets of the supply chain. You can take a look at cargo delays and supply shortages through Q4, read up on the core capacities of supply chain resilience, and download buyers' guides, whitepapers, and special reports. 
4. Supply Chain Digest 
Covering logistics management, distribution, RFID, material handling, transportation, supply chain software, manufacturing, and supply chain strategy, we love Supply Chain Digest's online newsletter. If you're a busy supply chain and logistic professional, you can benefit from expert synthesis and summary, including editor Dan Gilmore's popular weekly 'First Thoughts' column. And if you're really pressed for time, Supply Chain News Bites summarises the latest news in mere minutes. 
5. CSCMP's Supply Chain Quarterly 
CSCMP's free newsletter lets you select your customised topics of interest, from the basics—logistics, technology, 3PL, procurement, and strategy—to specialised industry segments such as air, energy, ocean, rail, and oil. To give you a taste of its broad range of resources, you'll find an upcoming webinar on reverse logistics and cutting-edge robotics, insight from the ITA Presidents Forum, and commentary on the Sisyphusian road ahead for shippers. 
6. Supply Chain Dive 
Another newsletter site with a special section for coronavirus updates, Supply Chain Dive, offers opinions, news commentary, and expert analysis, organised in a clean, easy-to-read format. They've got insight into regulations, freight, operations, procurement, technology and risk. What's more, they have a nice library with trendlines, on-demand webinars, and playbooks that shape the agenda for 10mn+ decision-makers in the industry. 
7. Supply & Demand Chain Executive 
A business technology magazine for supply chain executives, Supply & Demand Chain Executive, highlights top headlines, articles, blogs, and videos about everything related to the global supply chain. We like their Expert Columnists feature section, which brings together top thought leaders to discuss current trends and issues—such as how to calculate the real benefits of ROI, improve vehicle use, and build hyperconnected supply chains. 
8. Supply Chain Movement 
Supply Chain Movement's mission is to gather, generate, and spread European supply chain knowledge around the world. It's best known for its Europe-centred quarterly magazine, complete with informative mind maps, self-assessments, and checklists. In addition to ebooks, trending blogs, and tools, they offer a cool lineup of supply chain events. In September alone, that includes events on circular and sustainable supply chains, how to control internal trade processes, and the SCM Compass 2021. 
9. Supply Chain World 
Each Supply Chain World issue highlights best strategies and practices to help its readers manage supply chains more efficiently in the 21st century. It interviews the top executives in some of the world's leading and most successful manufacturing, retail, and distribution companies. What sets it apart from others that do the same is its focus on real-world examples of how to approach supply chain challenges. 
10. MHD Supply Chain News 
Finally, let the Aussies take centre stage. MHD's bi-weekly newsletter is the country's leading supply chain and logistics resource, providing an in-depth look at the industry's trends, developments, and technology. They cover a good mix of critical news, larger topics such as IoT, freight costs, and automation, and events. Even if you're not living in the land down under, this is your resource to catch up on trending news.