New digital twin Framework a boost for supply chains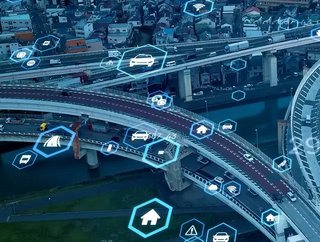 Digital Twin Consortium announces new Framework, designed to make it easier for firms to adopt and scale digital twin tech in their supply chain
Businesses looking to increase supply chain agility via digital transformation have been boosted by news that digital twin technology will now be easier to adopt and scale, following the approval of a new common framework.
The Digital Twin System Interoperability Framework was unveiled today (January 6) by the Digital Twin Consortium (DTC), a collaborative body comprising industry, government, and academia designed to drive consistency across digital twin technology. 
The framework defines all areas of interoperability to make it easier for businesses to use these highly complex digital systems at scale, and with interoperability.
Digital twins add value to supply chains
A digital twin is a dynamic software model of a physical thing or system that relies on sensor data to understand its state, respond to changes, improve operations and to add value. 
In the context of supply chains, a digital twin is a virtual replica, comprising hundreds of assets, warehouses, logistics and inventory positions. 
It can offer a clear view of the risks facing complex, interconnected supply chains. This allows supply chains to be agile, because risk is identified early and disruption is minimised, or maybe even averted altogether.
But up to now, the ability of businesses to extract the full value of twin tech has been hampered by fragmented systems.
Digital twin framework brings interoperability
"Interoperability is critical to enable digital twins to process information from heterogeneous systems," said Dan Isaacs, Digital Twin Consortium CTO.
The Framework has seven "key concepts":
System-centric design, enabling collaboration across and within disciplines - mechanical, electronic, and software.

Model-based approach – allowing designers to codify, standardise, identify, and reuse models in the field.

Holistic information flow, facilitating understanding of the real world for optimal decision-making.

State-based interactions, encompassing all static and dynamic values at any point in time.

Federated repositories, allowing optimal decision-making across the lifecycle of a digital twin.

Actionable information, ensuring information exchanges enable effective action.

Scalable mechanisms, allowing scalability from the simplest interoperation of two systems to complex and global ecosystems.
Isaacs added: "The Framework will simplify complex systems interactions, allowing scalability from a smart building to a smart city to an entire country, or an assembly line to a factory to a global supply chain network."