Wax Digital reveal secrets to a career in Procurement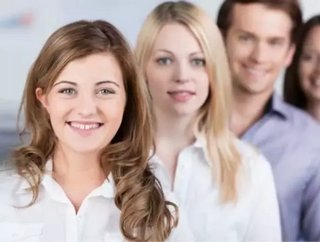 ByWax DigitalResearch undertaken to understand the typical career path of a FTSE 350 chief procurement officer (CPO) has revealed a breed of dynamic car...
By Wax Digital
Research undertaken to understand the typical career path of a FTSE 350 chief procurement officer (CPO) has revealed a breed of dynamic career climbers who reach the heights of CPO or head of procurement as young as 35 and on average by the age of 42.
The oldest to reach director level in the sample was 53 on getting the role, while the average age of all the FTSE 350 CPOs surveyed is just 46, all of which compares very favourably to the Telegraph's Executive Pay Report which puts the average age of a FTSE 350 director across all functions at 58.
The research conducted by procurement software specialist Wax Digital by telephone interview and LinkedIn profile analysis targeted 138 CPOs across 100 FTSE 350 companies. It also found that CPOs on their way to the FTSE 350 are have spent an average of just 3 years in each of their previous jobs, suggesting that the traditional image of procurement people in the same role and organisation for many years is a thing of the past.
Interestingly, while almost half of CPOs (43%) have switched industry sectors to get their current job, only 2% came from the public sector, or had worked in it at any time in the past.
Procurement has become a fashionable career path in the current economy according to REED whose Procurement & Supply Chain Salary Guide showed a growing number of CPOs, more board appointments and salaries as high as £220,000.
The research also points to CPOs being well connected and utilising LinkedIn to cement those connections. The CPOs in the sample have on average 338 LinkedIn connections, whilst more than a quarter of them (26%) have over 500 connections.
Commenting on these findings Daniel Ball, business development director at Wax Digital, said: "We've been fortunate enough to work alongside many of the UK's leading procurement professionals in the last 12 years, sharing in their journeys to procurement excellence.  Since we tend to engage with the most dynamic, forward-thinking agents of change that are looking to revolutionise procurement processes, we thought it would be really interesting to see what common traits we could uncover, starting with CPOs in the FTSE 350.
"The results have proved fascinating, but it comes as no surprise to us that procurement professionals are making their mark earlier and more confidently than ever, heading to the top younger and faster than directors in other areas of these businesses."
Other key findings from the research showed that the male CPOs outnumber females by 4:1. Also almost half (45%) reveal education to degree level, and only a small proportion of CPOs include further qualifications and accreditations such as CIPs (14%) or an MBA (14%) in their social profiles. We suspect there may be some overlap here, but this finding suggests that procurement professionals are a modest bunch and don't feel the need to share their qualifications on LinkedIn.
Wax Digital web3 powers sourcing and spend management for a wide range of organisations including Weetabix, Nissan, Virgin Active and the NHS.
About Wax Digital
Wax Digital is Europe's leading provider of on-demand purchase-to-pay and eSourcing solutions. For more information, visit www.waxdigital.com