Taking the heat out of procurement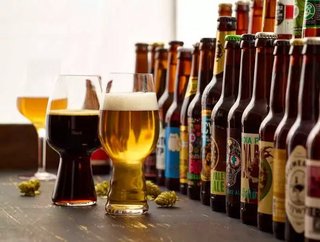 Our record-breaking hot summer has seen sales of beer, burgers and ice cream soar. Good news for the UK's retailers but a big challenge for procuremen...
Our record-breaking hot summer has seen sales of beer, burgers and ice cream soar. Good news for the UK's retailers but a big challenge for procurement to ensure its suppliers can keep up with demand.
As temperatures soared at the start of July, the UK's leading supermarket predicted record sales of the things we all love to buy as the mercury rises. The retailer expected to sell in excess of one million burgers, one million hot dog rolls, six million ice lollies, approximately one million tubs of ice cream. almost 50 million bottles or cans of beer and one million bottles of wine.
However, despite record sales of certain items, the knock-on effect of these hot temperatures, alongside last year's harsh winter, is likely to hit consumers' pockets in the long term. The sizzling heatwave saw grain harvests and grass growth fall in production, and it has even had an adverse effect on pig fertility, resulting in an increase in the price of piglets.
Although we can never predict the weather in advance, you can have a contingency plan in place and work with the supply chain to understand what extremes of temperature could mean for crops or grain production. Therefore, it's essential that procurement prepares for these possibilities.  
Here are five tips our hot glorious summer has taught us about staying in control of the supply chain and costs:
1. Contingency plans
If any part of your supply base is located abroad, chances are the hot temperatures are having an impact there too. It is therefore, essential that businesses ask suppliers the right questions from the start of their relationship. Even with non-business critical purchasing activity, adopting a proactive approach to supplier evaluation and contracting means that you can assess their capabilities in extreme weather conditions from the outset. Sounds obvious - but it's very easy to overlook this line of questioning.
2. Your suppliers' suppliers
It's not just your primary suppliers you need to think about – what about their suppliers too? It's important to understand which parts of your supply chain could be affected by the weather and ensure key suppliers have adequate solutions in place if production suddenly becomes an issue.
3. Sales peaks
As temperatures soar, the UK races to the supermarket to fight over the last pack of burger buns, grab some sun cream and a paddling pool for the kids. Multiple lines are fast-moving during a hot spell so it's essential that plans are made with suppliers to ensure they can upscale on orders of particular items when demand is high.
4. Event planning
It's impossible to predict the weather, but we do know when certain events that are likely to lead to increased demand for certain items are happening. The World Cup and the Royal Wedding were just two events that took place last summer that generated an uplift in sales of barbeque items and alcohol. These events coupled with the good weather saw an even bigger increase in sales and procurement professionals should always be looking ahead to plan for these types of events and what a possible increase in temperatures at the same time could mean for sales too.  
5. Lock down prices
Can you fix prices with suppliers so that if their costs increase as a result extreme weather, they're not passed on to you? It's a discussion to be had at the sourcing and tendering stage so that prices are fixed for a period of time. In exchange for a lengthier contract or more favourable payment terms, it may be possible to get suppliers to agree to fixing their costs or putting in place a maximum uplift in pricing.
Clearly, the weather, good or bad can have an impact on your procurement and more time spent planning for our next hot or cold spell now could certainly ensure it doesn't leave you hot under the collar next summer.
Daniel Ball is the Director at Wax Digital