Top 10 inflation-busting cost controls in supply chain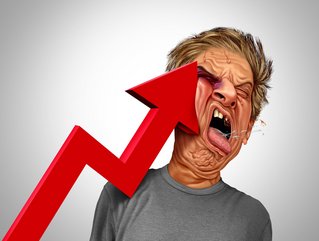 Finding supply chain cost controls is a way to offset increasing production and logistics costs, with procurement being key to find value chain savings
McKinsey reports that the US Consumer Price Index is up 5.4% for the 12 months ended June 2021 - the highest level since the Credit Crunch, in August 2008. In Europe, inflation surged past the European Central Bank's target of 2% in May 2021. It's a similar story the world over.
Companies are faced with inflation, capacity constraints, and supply chain disruption, all of which are eroding cost savings.
The following are ten strategies that organisations might explore to offset the ever-increasing costs of production and supply.
10 supply chain cost-saving levers: 10. Rethink packaging & products
A good place to start is to look for cost savings on packaging, in order to absorb huge price hikes in cardboard. Reducing print area and package configuration at the design stage is one easy win, as is using a lower weight of card.
Also swim with the tide on supply chain availability. If a component or raw material is very hard to source, maybe drop that product from your line and focus on those that involve less work, and expense. Chaos is the new normal; such changes will be more readily accepted by customers than you might think.
10 supply chain cost-saving levers: 9. Reshore production
Not a quick fix, this one, but by increasing production output locally - or reshoring production completely from overseas - businesses can offset the increased price of sourcing materials overseas. The cost of energy, container shipping, labour and materials have increased by 80% in 18 months. Reducing logistics and shipping costs can help offset this.
10 supply chain cost-saving levers: 8. Explore new markets
Re-examine your market positioning to keep turnover steady. Seek out growth markets to offset other segments that are performing less strongly. Explore new regions and territories. Different cultures respond to different products in different ways.
10 supply chain cost-saving levers: 7. Be strategic about contracts
Seek out opportunities to mitigate against rising costs by maximising spend on contracts that are not reflecting current inflation rates. Digital and analytics solutions are capable of delivering such opportunities for large portions of spend.
10 supply chain cost-saving levers: 6. Design savings into products
Design savings into how products are engineered. Might additive manufacturing (3D printing) be a more cost effective way to create certain components, for example? Also explore batch sizes, order frequency and product specifications for ways to reduce costs.

10 supply chain cost-saving levers: 5. Seek efficiencies
Spending more on labour to increase output is no longer an option for many smaller businesses. Take a rigorous view of your costs and revenue - not just the top line but every component of costs. Get granular. What are the challenges you're facing in each area of your business, and how might you meet these more efficiently? Invest in new IT platforms that include, perhaps, a customer relationship management platform, or - in warehouses - automated picking systems and barcode readers.

10 supply chain cost-saving levers: 4. Understand your costs
Use a 'should-cost' cost analysis model that is based on current prices in order to understand the underlying cost exposures for suppliers, in order to create new saving opportunities. Meaningful cost analysis will shed light on what is driving prices, and this gives organisations a better negotiating position with suppliers, through tactics like bundling separate purchases to enable volume discounts

10 supply chain cost-saving levers: 3. Collaborate across functions
Procurement teams have a broader set of levers capable of creating value than any other business function, and are at their most effective when they leverage cross-functional collaboration. Breaking down data silos to enhance visibility across functions has never been more important. Monthly business reviews or quarterly supplier workshops are not enough. Failure on this front will be expensive. Inventory imbalances are the enemy of cost efficiency

10 supply chain cost-saving levers: 2. Negotiate with suppliers
Many suppliers are currently at capacity, so they're looking for simple orders they can execute quickly. Reduce range and increase volume. This makes you a more attractive customer and means you might be able to negotiate. Businesses should also consider what else they can offer suppliers to make them a more attractive customer. Maybe ask suppliers if you can act as a reference, or a case study - anything to make you valuable to them.

10 supply chain cost-saving levers: 1. Establish a procurement nerve centre
A procurement nerve centre brings together specialists across the value chain - from supply chain, planning, finance, operations, and engineering. The idea is to 'triage' supply availability problems for raw materials and components in a centralised, strategic fashion. Such an approach can more-readily identify cost savings, find alternative sourcing options and develop deeper supplier relations.