TNT chooses Verizon for global telecommunications network transformation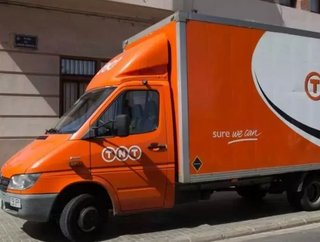 Follow @SamJermy and @SupplyChainD on Twitter.TNT, one of the worlds largest express delivery companies, has chosen Verizon Enterprise Solutions to impl...
Follow @SamJermy and @SupplyChainD on Twitter.
TNT, one of the world's largest express delivery companies, has chosen Verizon Enterprise Solutions to implement its global communications infrastructure.
Verizon will provide global network, telephony and conferencing services, as well as comprehensive security solutions, to help TNT's 58,000 employees collaborate and deliver seamless, efficient and effective service to TNT's customer base of companies around the world.
In 2014 TNT launched a strategy called Outlook, to drive profitable growth, achieve operational excellence and 'organise to win'. Simplifying and transforming IT is particularly important in helping TNT to deliver a perfect transaction to customers, from order, through tracking, to delivery of their consignments.
Rich Montgomery, Verizon's EMEA General Manager, commented: "Major transformation projects such as the one TNT is undertaking are always fascinating, but there are challenges.
"We are always mindful of the trust that our customers place in our ability to help them realise their business goals, and we work hard to ensure that trust is not misplaced. It's truly a question of effective teamwork, and with TNT we have a great partnership that we know will reap rewards."
A cornerstone of global business operations is a strong network foundation. Verizon has been chosen to deliver a new, high capacity, secure and reliable network infrastructure to link TNT's 3,000-plus hubs and depots worldwide.
Unified communications and collaboration solutions, including video, audio and net conferencing, will enable TNT to facilitate communications while also improving productivity. Most importantly, with the Verizon team taking responsibility for all network management and operational needs, TNT's internal team is able to focus all its efforts on supporting the company's strategic goals.
TNT delivers close to one million consignments ranging from documents and parcels to palletised freight. The company operates road and air transportation networks in Europe, the Middle East and Africa, Asia-Pacific and the Americas. TNT made €6.68 billion revenue in 2014.
For more information, please visit: http://www.tnt.com/