You DO make friends with salad: PJ Produces relationship with 1650 Subway stores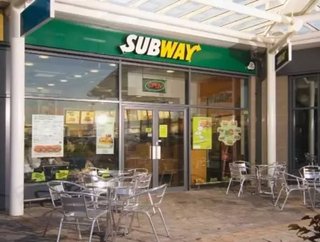 Follow @SamJermy and @SupplyChainD on Twitter.European Independent Purchasing Company Ltd (EIPC) was formed in 2001. Owned by SUBWAY Franchisees, it is...
Follow @SamJermy and @SupplyChainD on Twitter.
European Independent Purchasing Company Ltd (EIPC) was formed in 2001. Owned by SUBWAY Franchisees, it is a non-profit making organisation that delivers financial and service benefits to SUBWAY Franchisees through volume purchasing and pan-European supply chains.
The company is responsible for procuring the SUBWAY brand's food, packaging, equipment, utilities and services for over 4,000 SUBWAY® stores across Europe by negotiating price, supply and distribution terms. To provide the best possible service for franchisees, it is vital that the company builds strong relationships with its suppliers and distributors.
Established in 1999, PJ Produce is a Cheshire-based fresh produce supplier that has been the sole fresh produce distributor for EIPC in England and Wales since its appointment in 2006. The company supplies to over 1,650 SUBWAY® stores with fresh produce including lettuce, tomatoes, cucumbers, peppers, onions and even milk. It also provides packaging items to each of the stores and SUBCARD, the brand's loyalty scheme.
PJ Produce has two distribution centres, one in Runcorn, Cheshire and another in Aylesbury, Buckinghamshire and has grown exponentially over the years since working alongside EIPC. Mike Attwood, Purchasing Director at EIPC, commented: "Establishing trusted relationships with suppliers is critical to the success of the SUBWAY® business, and EIPC is delighted to have been working with PJ Produce for the last 15 years, delivering fresh produce to stores across England and Wales.
"Philip Johnson, Owner and Managing Director of PJ Produce, started his relationship with the SUBWAY brand back in December 2000, supplying just one store. The business evolved from there, and with a firm commitment from EIPC, PJ Produce invested in their network, adding an additional depot in the South East of England back in September 2008 to enable them to supply all stores across England and Wales, delivering fresh produce to every store 2-3 times per week.
"Their commitment to the business has been unwavering, and they have embraced every opportunity to find efficiencies whilst delivering an exceptional level of service to Franchisees. They are a trusted and invaluable partner to the SUBWAY® brand and to EIPC."
Philip Johnson has witnessed and adapted to the rapid growth of both the SUBWAY® brand and EIPC over the years. He recalled: "We made our first ever delivery when there were just over 40 stores across the UK and Ireland. At this time, we also catered for schools, councils and local businesses, but we always knew the SUBWAY® brand had ambitious expansion plans and wanted to grow our business in-line with its development.
"By 2005 we were supplying fresh produce to SUBWAY® stores across the North West region and, as a result of this strong relationship, were offered the opportunity to work with EIPC distributing to stores across the rest of the country. As such, we followed the example of Soleil Foodservice Ltd - a food service re-distribution company working solely for EIPC - and offered our services exclusively to ensure we could meet these increasing demands. We now supply to over 1,550 stores up to three times per week, so it's a very busy operation."
IF YOU LIKE THIS, READ: PROCUREMENT PROGRESS SAVES SUBWAY OVER £184 MILLION
Working alongside EIPC hasn't come without its challenges throughout this rapid growth period; however the support offered has been fundamental to the success of the relationship. Philip said: "Our experience working alongside EIPC has been excellent. We have a really close relationship with the supply chain team who never fail to offer exceptional guidance and demonstrate their thorough understanding of our business model. This was especially true during the recession in 2008, which was a worrying time for PJ Produce but operations continued. By working together with the EIPC we were able to review our processes, bringing about positive changes. This included implementing new credit control processes and standard payment terms to Franchisees with the introduction of direct debit payments.
"We have very much based our business model around EIPC, and aim to adapt as the organisation changes and grows. Since working with EIPC we have increased our range of products, and we're always open to the idea of trialing new produce as and when required. We have also successfully worked alongside other suppliers and re-distributors such as Soleil Foodservice and 3663, food service distributor, and have established a business model in which all lines of business can complement each other and enable expansion at a time when the business is growing quickly."
With the support PJ Produce has received over the years from EIPC, the company has faced few challenges that have affected its performance in providing a thorough service. Philip continued: "we have worked to ensure scalability in all areas of the business so that we can quickly adapt to changes in the market. For instance, we have recently opened a new warehouse in Aylesbury to meet the demands of the recent increase in stores we supply to. The new depot was vital to ensure that we could provide stores with the freshest produce lines on a regular basis, as well as providing additional room to continue to grow with the SUBWAY® brand."
Talking about its plans for the future, Philip concludes: "Our aim is to grow alongside EIPC and prepare to meet an even higher demand as the SUBWAY® brand continues to grow and more stores open. To do so, we will continue to push ourselves internally to become more efficient in all aspects of the business. We are always working with EIPC to identify new products to supply and that continues to bring savings and higher performance levels. Ultimately, the aim of our business plan is to be proactive alongside the growth of EIPC.
"PJ Produce couldn't ask for a better partner than EIPC in growing our business. We have learnt that the loyalty of EIPC as a partner is superb, but this is something we are proud to have earned over the years. It is important that suppliers are willing to be flexible regarding both products and pricing to keep up with the ever-increasing demand of the brand and accept the guidance and support offered. We look forward to an exciting future, continuing to build on our successful partnership with EIPC."