Could the Groceries Code Adjudicator increased powers change procurement?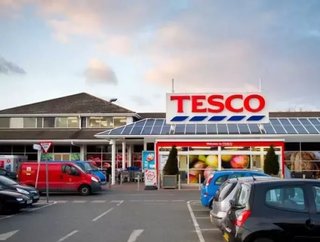 Follow @SamJermy and @SupplyChainD on Twitter.Founded in 2013, the Groceries Code Adjudicator (GCA) is a supermarket watchdog set up to regulate the rel...
Follow @SamJermy and @SupplyChainD on Twitter.
Founded in 2013, the Groceries Code Adjudicator (GCA) is a supermarket watchdog set up to regulate the relationship between food retailers and their suppliers. Its intention is to ensure the fair treatment of suppliers to reduce their exploitation. 
We were met with news earlier this year that Tesco is facing a formal investigation by the GCA, after suspicion arose that it breached regulations on supplier contracts. After Tesco overstated its profits, the GCA looked into the supermarket chain and found 'reasonable suspicion' that it had breached the code of practice for grocers. It's not just retailers that have shown unethical treatment of suppliers: world-famous food brand Heinz has come under fire for reportedly doubling the length of time it takes to pay suppliers.
The GCA has been granted increased power through new legislation and now has the power to fine retailers up to 1% of its annual UK turnover. That means that the GCA could sting Tesco with fines of up to £400 million. Suppliers may soon enjoy a more equal relationship with retailers and the tough terms that they have previously had to cope with could ease. Food retailers may need to modify how they operate to ensure compliance and the procurement process could well be among these changes.
Supplier contracts will now need to comply with GCA regulation, meaning potential changes to contract terms. Contracts will probably now require more constant review and close auditing to ensure that they remain compliant. Procurement will now have additional terms to contend with and this could create the need for automated contract management. This would enable procurement staff to easily ensure contract terms were met in practice.
Grocers may need to think of new ways to bridge their communication with suppliers. The GCA's increased power may compel grocers to be more transparent with their suppliers, which they could do by using a supplier portal. If successful, this would mean suppliers using the portal to get access to up to the minute information about orders, invoices and payments as well as being able to self-manage product catalogues and create easier two way dialogue. The portal could build supplier reassurance that they'll be paid on time.
Fully automated Source to Pay processes could also help with GCA compliance by managing all sourcing and purchasing activity in line with GCA terms. This would track all of a grocer's dealings with a supplier, from on-boarding, to ordering, to invoicing and payment.
An environment of prompt supplier payments necessitates a close examination of a grocer's cash flow. Procurement would have to respond by increasing cash visibility and allowing for more frequent scrutiny of expenditure. We recently heard of the drop in annual profits for Waitrose and Morrisons; such stories may become a more common news story as the GCA is given greater influence and grocers become less free to stall supplier payments.
In reality Britain's 'big four' supermarkets are too powerful to be forced into a complete overhaul of their procurement processes overnight. However, the GCA's increased power may well mean that supermarket chains alter their procurement systems and improve communication to suppliers to achieve and demonstrate compliance. Only time will tell whether supermarkets respond to the GCA's greater influence and whether that influence strengthens over time.
By Daniel Ball, Director at Wax Digital.