Coupa CFO Tiscornia in supply chain cost-cutting warning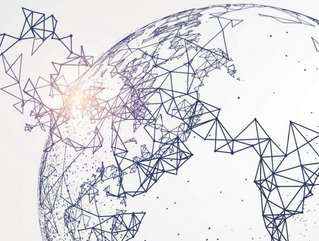 The cover of a Coupa-sponsored CFOs study. Coupa's CFO Tony Tiscornia tells Supply Chain that procurement is facing "a demanding balancing act" due to economic uncertainty, supply chain disruption and pressure to remain profitable as costs rise.
Coupa Chief Financial Officer Tony Tiscornia says finance chiefs will be under huge pressure in 2023 to optimise spend on supply chain management
]A leading procurement professional has confirmed that procurement as a profession is facing a torrid time, as a result of an urgent need to cut costs due to rampant inflation.

Tony Tiscornia is Chief Financial Officer at Coupa, a global technology platform for business spend management.
Speaking exclusively to Supply Chain Digital, Tiscornia says procurement is facing "a demanding balancing act" as companies face economic uncertainty, supply chain disruption and pressure to remain profitable as costs rise.
He adds: "Businesses are under immense pressure, and CFOs in turn are battening down the hatches."
Tiscornia predicts that, over the next 12 months, CFOs and finance leaders prioritise decisions to optimise spend, "especially in the realm of supply chain management".
His comments follow a recent report suggesting that much of the procurement profession is facing burnout due to cost-cutting pressures, with interruptions, uncertainty and economic shocks taking their toll.
Keelvar's Voices of Sourcing 2023 report found 91% of supply chains have been impacted by inflation, which has increased pressure on procurement teams to cut costs.
A total of 86% respondents told Keelvar 2022 saw an increase in their workload, with more than half (55%) reporting higher levels of stress, burnout or both.
Almost half (48%) said supplier costs have increased by 10% or more, with 62% putting pressure on suppliers to reduce costs.
Coupa-sponsored research – the Strategic CFO Survey – also shows that 33% of CFOs are enforcing stricter spending rules, and 32% are renegotiating supplier contracts to reduce costs.
Margins & profitability a top challenge - Coupa
Tiscornia says the need to increase margins and profitability is a top challenge for organisations but that – with the supply chain still in flux due to economic uncertainty, inflation, and geopolitical tension – CFOs and CSCOs "need to work together to make every dollar count".
He adds: "These ongoing challenges within the supply chain are multifaceted and include the excess of 'just in case' inventories paired with fluctuating consumer demand and increased warehouse costs.
"Visualising where to cut costs is near impossible without accurate predictive financial forecasting, and anticipating the demand of consumers."
Tiscornia says that, while CFOs are scaling back on IT spending, "there are long-term benefits to investing in supply chain technology".
He says technology such as digital twins and scenario planning can help CFOs "pivot quickly, mitigate risk, and build optionality into their supply chain, while finding the most cost-effective solutions."