Supply chain professional on brink of burnout, study shows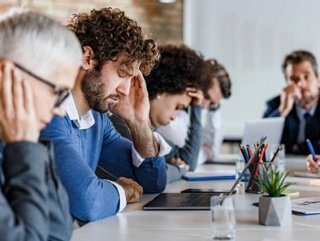 A new study shows that 91% of supply chains have been impacted by inflation, and that the pressure on procurement teams to cut costs is leading to high levels of stress and burnout.
A study from autonomous sourcing solutions specialist Keelvar suggests over half of procurement profession is facing burnout due to cost-cutting pressures
Interruptions, uncertainty and economic shocks are driven many supply chain professionals to the brink of burnout, a new study suggests.
A total of 86% respondents said 2022 saw an increase in their workload, with more than half (55%) reporting higher levels of stress, burnout or both.
The report, Voices of Sourcing 2023, is published by Keelvar, a provider of autonomous sourcing solutions. Keelvar found 91% of supply chains have been impacted by inflation, which has increased pressure on procurement teams to cut costs.
Other headline finding include:
72% say growing the workforce remains a top priority.
89% are banking on automation to reduce time spent on manual tasks.
24% of procurement teams are cutting corners to ensure supply, leading to an increase in risk-heavy behaviours.
22% are purchasing outside of approved supplier lists.
Almost half (48%) say supplier costs have increased by 10% or more, with 62% putting pressure on suppliers to reduce costs.
40% cite automation as key to eliminating rogue spend and getting costs under control.
Procurement roles impacted by inflation and volatility
Keelvar's research explores issues affecting procurement and sourcing leaders, including disruption, automation, sustainability, and risk.
Feedback came from procurement leaders in industries including retail, consumer goods, pharmaceutical products, industrial and automotive manufacturing, shipping, and transportation and warehousing.
Most respondents work for supply chain-driven companies, and more than 60% of these for large enterprises.
"Global volatility and inflation are placing procurement teams in the centre of volatility," says Alan Holland, founder and CEO of Keelvar. "Something needs to give. Organisations can't keep cutting headcount and resources and expect their supply chains and bottom lines to remain intact.
"Instead of cutting back, leading organisations are investing in AI, workflow automation and other emerging technologies to enable existing teams to navigate the unexpected and be more productive."
Holland adds: "Procurement and sourcing teams were short staffed before the market chaos. Leaders must invest in their people and equip their teams with technology to automate tasks and drive better outcomes.
"The future of work will be enabled by automation and driven by investment in people, and organisations that can't see this will lose talent and get hit hard when the market abruptly changes."