XPO Logistics raises $1.26 billion of equity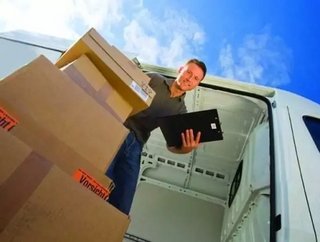 Follow @SamJermy and @SupplyChainD on Twitter.XPO Logistics has announced it has entered into definitive agreements with a group of global institutional...
Follow @SamJermy and @SupplyChainD on Twitter.
XPO Logistics has announced it has entered into definitive agreements with a group of global institutional investors to raise a total of $1.26 billion of equity. The company will receive all of the net proceeds and will use them to fund its ongoing growth strategy.

The group includes Ontario Teachers' Pension Plan, GIC which is Singapore's sovereign wealth fund, and Public Sector Pension Investment Board which collectively made an initial investment of $700 million in the company in September 2014. These three global investors each increased their holdings in XPO with the new private placement and were joined by 12 institutional investors, including sovereign and university endowment funds.

The company intends to use the net proceeds, together with cash on hand and the debt financing announced this morning, to fund its pending purchase of Norbert Dentressangle and for other unspecified acquisitions. There are no selling shareholders.

Bradley Jacobs, Chairman and Chief Executive Officer of XPO Logistics, said: "We're delighted to deepen our relationships with several of our largest shareholders and also welcome new blue chip investors to XPO. We appreciate this endorsement of our growth strategy, which is still in its early innings."
The transaction, which is complete and scheduled to settle this week, provides for the sale of newly issued common stock and preferred stock to the investors at a price of $45 per share of common stock on an as-converted basis. Upon approval by the company's shareholders the preferred stock will be converted into common stock. The stock issuance represents 28 million shares, or approximately 21 percent of XPO's common stock on a fully diluted basis, assuming conversion of the preferred stock. Morgan Stanley is serving as placement agent for the transaction.
The company also announced it has now completed its previously announced acquisition of Bridge Terminal Transport, one of the largest asset-light drayage providers in the United States. The acquisition adds approximately 1,300 independent owner-operators to the XPO network.
XPO Logistics is one of the largest and fastest-growing providers of transportation and logistics services in North America. The company is the second largest freight brokerage firm, the third largest provider of intermodal services, the largest provider of last mile logistics for heavy goods, the largest manager of expedite shipments, and a leading provider of highly engineered, technology-enabled contract logistics, with growing positions in managed transportation, global forwarding and less-than-truckload brokerage. XPO facilitates more than 42,000 deliveries a day through its service portfolio.

XPO has 229 locations and over 10,500 employees. Its two business units of transportation and logistics utilise relationships with ground, rail, sea and air carriers and other suppliers to serve over 16,000 customers in the manufacturing, retail, e-commerce, industrial, technology, aerospace, commercial, life sciences and governmental sectors. The company has more than 6,200 trucks under contract to its drayage, expedite and last mile subsidiaries, and has access to additional capacity through its relationships with over 32,000 other carriers. For more information, please visit: www.xpo.com.