Port of LA levies extra fees on slow-moving containers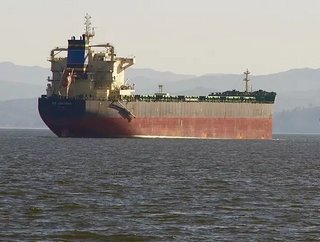 Port of Los Angeles ups container charges to clear cargo logjam that's crippling US supply chain
The port of Los Angeles is now charging ocean carriers extra fees if cargo ships dwell too long before offloading.
The move is designed to ease the logjam of container vessels that are clogging the waters off LA, which is the busiest US port in terms of container volume. In 2020, the port facilitated an estimated $259 billion in trade. 
The backlog is playing havoc with retail supply chains in America. The root cause of the logjam is the Covid pandemic, which has had a profound effect on the consumption patterns of the US public. With lockdown putting paid to holidays and other leisure activities - such as live sports and music as well as dining out - people in their millions began splurging cash online, and supply chains are yet to catch up. The LA Port logjam has also been worsened by a shortage of truck drivers.
Container 'dwell fee'
On Friday (October 29), the Los Angeles Harbor Commission voted to implement the extra charge, known as a 'Container Excess Dwell Fee". 
From yesterday (November 1) carriers began facing extra fees for containers that end up sitting in port for six days or more. Under the 90-day policy, the Port of Los Angeles is now charging ocean carriers $100 per container, increasing in $100 increments per container per day until the container leaves the terminal.
In the case of containers scheduled to move by truck, ocean carriers will be charged for every container lingering for nine days or more.  For containers moving by rail, ocean carriers will be charged if a container has sat for six days or more.
"Our objective with this program is not to generate revenue," said Los Angeles Harbor Commission President Jaime Lee. "Instead, we need our supply chain partners to make operational changes that will reduce dwell times, clear our terminals and make room for the ships waiting to enter our port."
Shipping queues dog LA
Meanwhile, Port of Los Angeles executive director Gene Seroka said: "Starting Monday, we began taking daily data snapshots of how long import containers sit on our container terminals.
"If progress is being made clearing our docks, I have the discretion to delay the start of fees beyond November 15. Our goal is to see significant improvement on our docks so that we don't need to administer any fees."  
LA port officials say around 40 per cent of the import containers on its terminals are idling for at least nine days. 
Before the pandemic-induced import surge began in mid-2020, it is estimated that, on average, containers for local delivery remained in port for under four days. For containers destined for rail transport, the figure was less than two days.
Fees collected from slow-moving cargo will be re-invested in programs to boost supply chain efficiency.
Biden brokered containers charge
In mid-October, the Biden administration brokered an agreement for the Port of Los Angeles to become a 24-hour, seven-days-a-week operation. The move was part of an effort to relieve supply chain bottlenecks.
The White House was also involved in the additional port charges now being levied in LA. Port officials worked on the fees with the Biden-Harris Supply Chain Disruptions Task Force, which was launched in June. Other bodies that were involved include the US Department of Transportation, the Port of Long Beach and multiple supply chain stakeholders.
The Long Beach Harbor Commission was yesterday considering adopting a similar program of extra fees.