Outsourced logistics in a post-pandemic world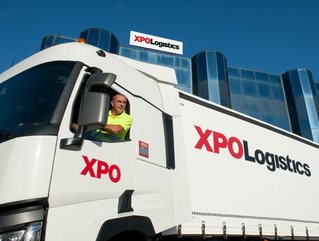 XPO Logistics
More companies than ever are turning to 3PL and 4PL services as they seek to collaborate on logistics to avoid supply chain disruption
Dan Myers is MD UK & I, for XPO Logistics, which provides innovative transportation solutions for some of the most demanding supply chains in the world.
Myers has been with the company for over 20 years and in that time has seen many changes, not least since the pandemic struck.
"Immediately after the pandemic, closed-book fixed-lane rates were the sought-after solution as businesses sought to control costs," he says. "The pandemic drove brands to analyse expenses across the board due to shifts in supply and demand volume and the associated costs of each."
But he says that since the start of 2023 "brands are thinking more strategically", by "creating strategic alliances with partners to avoid any repeat of supply chain difficulties".
"They are supplementing this approach with short-term bridging solutions and contracts," he adds, going on to explain that in today's market, logistics suppliers must give options in:
Commitment
Costs
Sustainable solutions
Multi-modal logistics
Phased investment planning
Flexible fleet types
A "dynamically balanced core" with a 4PL provision
In terms of what XPO Logistics has to offer as a 3PL provider, Myers says "we have enormous flexibility in the framework options we offer", and adds that it also "matches the cost element management to the client's objectives".
He continues: "So we could manage capital expenditure investment to suit the client's needs, for example but we also have a rounded capability to offer hybrid, core, and flexible solutions within the networks, allowing us to move with the client's journey, whatever that may be."
There is no doubt more firms today are outsourcing logistics than in pre-pandemic times, and Myers expects this trend to accelerate.
"There are seismic changes taking place," he says. "Some companies in specific sectors are investigating the cost differences between doing their own logistics and outsourcing them.
Myers explains that the factor driving this is the push to outsource fuel transition, as businesses look to cut carbon emissions in their supply chains by turning from fossil fuels to greener alternatives, such as hydrotreated vegetable oil (HVO) and electric vehicles.
"Companies want the added resilience that working with a logistics specialist can offer a business," he says
"As sustainability becomes more important for every business, they are investigating options around this, by doing cost analysis and also gleaning ideas from third-party providers."
He adds: "Businesses are considering handing sustainability challenges to a partner, along with cost challenges but are trying to cherry-pick parts of the supply chain.
"Rather than fully outsourcing to one provider, brands seek more partners and benchmarking. I see those already outsourcing, perhaps broadening the 4PL solution they are using."
Asked what determines if a firm needs a 3PL or a 4PL provider, Myers questions if there is really any meaningful distinction between the two.
"What makes a difference is having a logistics partner that can adapt to the needs of the business," he says. "It's about deploying whatever resources are needed – whether they are those of the company or of subcontract partners. "Ultimately, it's all about moving goods from where they are to where they are needed, and by when they are required.
In terms of the benefit of outsourcing logistics to a single provider, Myers says this allows a business to receive "consistent consultancy support and informed decision-making from data and outputs in one place". "There are several benefits to this," he adds. "For example, it is possible to benefit from shared risk and scale to dilute stake – often with cost and capital expenditure support. Outsourcing is a partnership."
But as with any partnership, starting from the right point is crucial
"Finding an accurate start point is essential to ensuring the partnership is effective for all parties," says Myers. "The start point needs to be precise, or it will get lost in blue-sky thinking."
He adds that another challenge is making sure that multiple voices don't result in information being mistranslated by the time it gets to suppliers. "Too many cooks really do spoil the broth," says Myers. "As a result, essential and all associated in-house cost elements are often forgotten, and this is a significant task for the organisation paying the bill."
He adds: "We always recommend a single logistics group overseeing all aspects of the 4PL solution, so the most significant cost savings can be identified through a thorough and rigorous cost-and-needs analysis."
Of course, not every business feels comfortable outsourcing its logistics function.
"Brands have understandable concerns when it comes to letting a partner control any aspect of their business," Myers says. "For example, the impact of poor service or incomplete deliveries resulting in customer complaints is a valid issue if a company chooses the wrong logistics partner.
"This is why it's vital to properly vet any company you plan to work with before signing any contracts. At XPO, we are acutely aware of how the decision to outsource – that loss of accountability and perceived loss of control – can be worrying for companies."
This is why, he says, XPO goes "beyond the norm" to ensure its customers are "fully integrated into the XPO Logistics family". he adds that the company also ensures its staff are fully aware of all its customers' needs and expectations.
"It can be challenging if a framework does not suit a customer's needs or if the commercial comparison is inaccurate," says Myers. "The other issue can be that sometimes brands glean the expertise and then try to put it into practice themselves. They have ex-3PL people operating their in-house logistics function, so they may feel no outsourced 3PL can do it better."