Walmart fuels massive supply chain growth with hiring blitz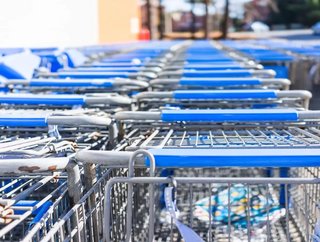 US retail colossus Walmart looks to recruit 20,000 supply chain staff, after lockdown and tech investment sees company grow
Multinational retail operation Walmart has announced plans to hire 20,000 people to support its burgeoning supply chain network. 
The company is looking to recruit permanent "supply chain associates" across the United States during a two-day hiring blitz, from November 3-4. Among the roles it's seeking to fill are fork-lift operators, order fillers, shipping loaders, power equipment operators, diesel technicians and drivers. The roles are variously part-time and full-time.
Walmart's aggressive supply chain expansion follows a strong showing during lockdown. Earlier in the year, Reuters reported that Walmart's marketplace grew to an estimated 70,000 sellers in 2020. The growth was fueled by the explosion in online shopping sparked by the Covid-19 pandemic.
Lockdown sees Walmart market share rocket
Walmart's FY22 Q2 earnings show total revenue was $141b, up 2.4 per cent. Consolidated operating income was $7.4b, an increase of 21.4 per cent.
Walmart's expansion has also been fuelled by significant investments in technology and vendor relationships, Reuters reported.
The November supply chain recruitment drive follows a similar round of job interviews in September.
At that time, Walmart executive VP supply chain operations Joe Metzger said: "As our business continues evolving to meet the needs of today's customers, having a robust supply chain is more important than ever.
Supply chain growth vital to Walmart expansion 
"To support that growth we're hiring 20,000 new associates across more than 250 Walmart distribution centers, fulfillment centers and transportation offices." 
He added: Our show just how much Walmart has grown over the past year, and we had another strong quarter. Innovation across all areas of the business has had a huge impact on our growth.
As part of expansion plans, Walmart also plans to roll out high-tech automation systems as well as next-gen grocery distribution centers.
Walmart senior VP supply chain HR Karisa Sprague said: "Whether customers are shopping in stores or online, they are relying on Walmart supply chain now more than ever for the necessary items they need every day."