Walmart feeds supply chain with vast new grocery centre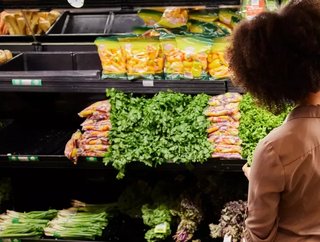 Retail colossus Walmart adds huge new facility, as it looks to buck supply chain disruption trend and keep customers happy
One of the United States' largest retail operations, Walmart, is adding further automated grocery distribution centres to its ever-expanding supply chain network.
Yesterday (November 10) the company announced plans for a 730,000-square-foot facility near Dallas-Fort Worth that is slated to open in 2024. This follows news that, in 2023, it is to open a 1,500,000-square-foot automated fulfillment centre in the same area. 
Its aggressive expansion is on-the-ground evidence that Walmart's priority is to improve its supply chain to service customers' needs more quickly. 
Pandemic sees Walmart e-sales soar
The pandemic has been kind to Walmart. Despite the deadly Delta variant of Covid dissuading many people from venturing outdoors, the company reported a 6.1 per cent increase in comparable US store sales. 
This in-store growth was fueled by strong grocery sales. There was also more fresh food offerings, and stocks remained healthy throughout the quarter. 
Such strong grocery sales are behind Walmart's plans to build a new grocery distribution centre in South Carolina, which is scheduled to open in 2024.  
Bolstering the company further, e-commerce sales also grew by 6 per cent over the previous year. But taken over the past two years, its online trade has grown by a whopping 103 per cent. 
Earlier in the year, Reuters reported that Walmart's overall marketplace grew to an estimated 70,000 sellers in 2020. Its online growth was fueled by the explosion in online shopping sparked by the Covid-19 pandemic.
Walmart digital sales goal is $100 billion  
It is reported that the company expects to report digital sales of $75 billion by the end of 2021, and that it sees $100 billion as a realistic mid-term target.
As well as fuelling bricks and mortar investment , Walmart's in-store health and online expansion is also driving a nationwide recruitment blitz, with the company looking to hire 20,000 people to support its growing supply chain network. 
Between November 3-4 it interviewed thousands of people for roles including fork-lift operators, order fillers, shipping loaders, power equipment operators, diesel technicians and drivers. This aggressive recruitment drive is ongoing.
Walmart's new facilities and burgeoning payroll will help service the company's promise to customers to get them what they want, when they want it, at a time when shoppers are growing increasingly concerned about supply chain disruptions. 
Shoppers 'anxious about supply chain' - report
A recent survey from Oracle shows consumers are especially concerned about supply chain problems in the run-up to the holiday season, and that they're looking to retailers to ease their worries. 
According to the survey, 91 per cent of respondents say that how a product is delivered is a key factor when they make a purchase.
Through a combination of more staff and facilities, Walmart expects to move more than two times the volume of a traditional fulfillment and grocery distribution centre, and says it also expects to improve the accuracy, quality and speed of product distribution and fulfillment.
Walmart supply chain executive VP Joe Metzger said: "These high-tech facilities will include game-changing innovations, getting products on to store shelves and items shipped to our customers even faster, while saving time for our associates." 
New facilities offer 'jobs of future'  
Meanwhile, Walmart senior VP of supply chain HR Karissa Sprague said: Our investment in technologies and high-tech facilities pave the way for the automated jobs of the future and will allow opportunities for an upskilled workforce."
Her comments reflect Walmart's commitment to the use of automation technology in its supply chain. Earlier in the year the retailer announced plans to add automation in more than half of its regional distribution centres, as well as automated market fulfillment centres in select stores. 
Walmart currently operates 10,500 stores under 48 banners in 24 countries, and employs more than 2.2 million associates worldwide.