UPS forecasting record Christmas holiday deliveries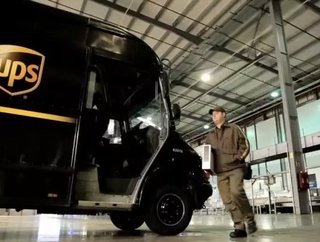 Follow @SamJermy and @SupplyChainD on Twitter.As the holiday shipping season approaches, UPS is ready to handle this year's anticipated volume of mo...
Follow @SamJermy and @SupplyChainD on Twitter.
As the holiday shipping season approaches, UPS is ready to handle this year's anticipated volume of more than 585 million packages in December - an 11 percent increase over 2013.
This estimate is included in UPS 2014 earnings guidance. The anticipated 585 million packages, if set side-by-side and based on one cubic ft., would circle the Earth over four times.
UPS expects its 2014 peak delivery day to be Monday, December 22, when the company plans to deliver more than 34 million packages worldwide. Six days are likely to surpass last year's single-day delivery record of 31 million packages. By comparison, UPS delivers approximately 17 million packages on an average day.
Throughout 2014, UPS has been preparing for its busiest shipping season by outfitting 47 new and expanded facilities and installing flexible capacity across its network. Some 15 locations will have modular units - loading doors and connected conveyors configured as stand-alone "mobile delivery villages" - to expand capacity.
Each of these villages can dispatch between 60 and 90 additional vehicles from that centre. The company also added new information technology solutions and processes to improve volume forecasting, network capacity visibility, package status tracking and customer communications.
"Major retailers have chosen UPS to deliver strong e-commerce growth during 2014, as consumer acceptance for online purchases continues to grow steadily," said Alan Gershenhorn, UPS Executive Vice President and Chief Commercial Officer. "The holiday season is a major retail sales opportunity for our customers, and we have worked closely with many of our shippers to plan delivery volumes. Our objective is to ensure that all of our year-round business and retail shippers can take maximum advantage of expanded UPS capacity during this important period."
UPS gains two additional operational days during the 2014 holiday delivery period - one added from the calendar and a second (Friday, November 28) that the company added as a full operations day.
"We expect the additional operating days and expanded capacity to smooth out what is expected to be record volume," said Gershenhorn. "UPS also has nearly 50 additional sorting shifts around the country in our hubs and delivery centres to provide the increased processing capacity and flexibility to handle more packages."
Seasonal hiring is well underway and is expected to reach 90,000 to 95,000 workers by late November. Job seekers can apply online for holiday opportunities by visiting UPSjobs.com on their computer, smartphone or tablet.
The company also is collaborating with large shippers to provide them with better visibility into the contents of full trailers loaded by shippers and tendered to UPS for processing. UPS is also using new mobile GPS and trailer-position tracking software to monitor the progress of contractor-hauled trailers that are expanding overall capacity.
UPS technology projects will automate some package sorting this year, while upgraded location tracking capability will enhance the view of packages within its transportation network. These systems feed shipment status data to shippers and receivers who can track their delivery online or through UPS My Choice alerts.
Eleven million consumers use UPS My Choice service to reschedule or reroute their deliveries. In addition to the U.S., the free UPS My Choice service recently was expanded to include Austria, Belgium, Canada, Denmark, France, Germany, Italy, Mexico, the Netherlands, Poland, Puerto Rico, Spain, Sweden Switzerland and the United Kingdom.
After the holidays, consumers can make their returns at UPS Access Point locations during store hours. "Our research shows 68 percent of online shoppers will buy more often when a retailer offers a hassle-free returns policy," Gershenhorn continued. "We've learned that easy returns makes happy customers."
The National Retail Federation (NRF) predicts an increase of 4.1 percent in US holiday sales this year. In addition, the NRF expects online retail sales to jump between 8 percent and 11 percent as consumers shift toward e-commerce, which creates higher demand for shipping services.