DHL Express Invests in Electric Cargo Plane Fleet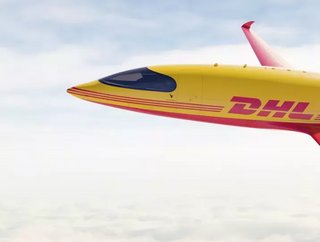 DHL Express has ordered 12 electric cargo planes from Eviation as part of its €7bn decarbonisation and sustainability programme
DHL Express has ordered 12 fully electric cargo planes to supercharge efforts in reducing carbon emissions across its US delivery network. 
The Alice eCargo planes are manufactured by Seattle startup Eviation, and are designed specifically to be configured for either cargo or passengers. The first planes are expected to be delivered to DHL Express in 2024. 
"We have found the perfect partner with Eviation as they share our purpose, and together we will take off into a new era of sustainable aviation," said John Pearson, CEO of DHL Express. 
The purchase forms part of DHL's €7bn investment in reducing CO2 emissions by 2030, with a zero emissions target set for 2050.  
"We firmly believe in a future with zero-emission logistics," Pearson added. "On our way to clean logistics operations, the electrification of every transport mode plays a crucial role and will significantly contribute to our overall sustainability goal of zero emissions."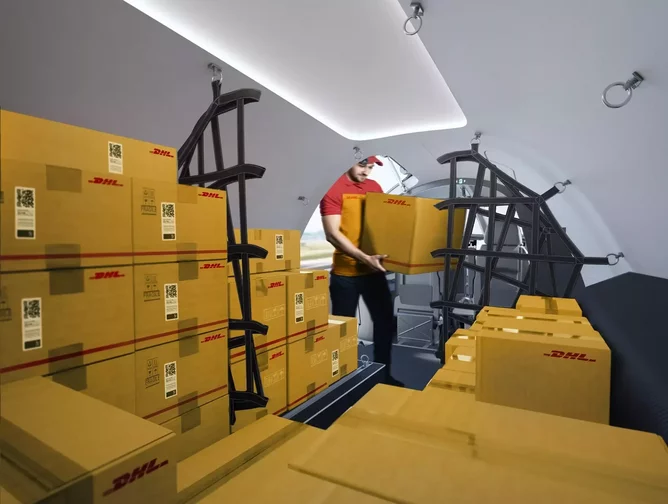 What is Eviation's Alice Aircraft? 
Manufacturer: Eviation
Capacity: 1,200kg
Range: 815km
Charge time: 30 minutes
Launching: 2024

Eviation's Alice aircraft enable cargo and passenger airlines to operate zero-emission fleets. The plane can be flown by one pilot and is capable of carrying 1,200kg, with a maximum range of 815km. 
The aircraft can be fully charged in 30 minutes, which can take place while the vehicle is loaded and unloaded between flights. Eviation says that, because the aircraft has fewer moving parts - or points of failure - than traditional aircraft, they are more reliable and reduce maintenance overheads and downtime. 
"With Alice's range and capacity, this is a fantastic sustainable solution for our global network," said Travis Cobb, EVP Global Network Operations and Aviation for DHL Express. "Our aspiration is to make a substantial contribution in reducing our carbon footprint, and these advancements in fleet and technology will go a long way in achieving further carbon reductions." 
How Does Alice Compare with UPS' eVTOLs? 
DHL Express is not alone in electrifying the skies. In April, UPS announced a new fleet of eVTOL (Vertical Takeoff and Landing) aircraft, from Beta Technologies, which will enter service in 2024.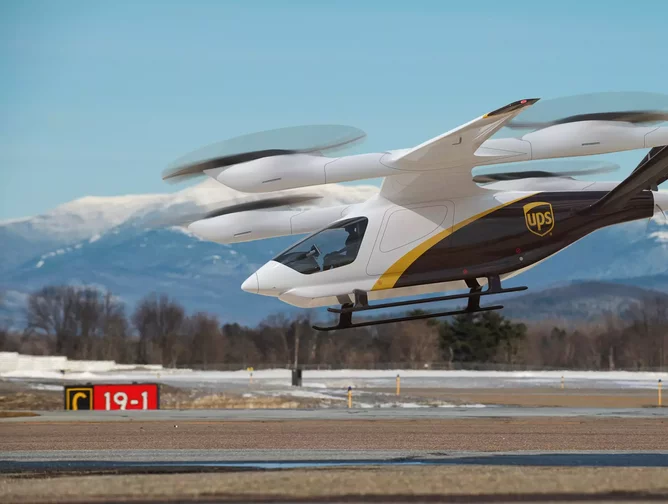 UPS' vehicles can carry 635kg with a 400km range and cruising speeds of up to 170mph. The eVTOLs can carry cargo to several short-hops or one long route on a single charge, and are aimed at healthcare organisation, SMEs and businesses in small or remote communities. 
"These new aircraft will create operational efficiencies in our business, open possibilities for new services, and serve as a foundation for future solutions to reduce the emissions profile of our air and ground operation," said Juan Perez, UPS Chief Information and Engineering Officer. 
The first 10 eVTOLs will be delivered in 2024, with the option for UPS to order up to 150 more.