UPS: Exponential Growth in Global Freight Transportation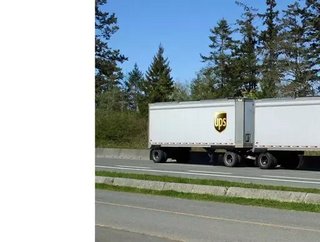 UPS announced its third-quarter earnings, which revealed tremendous growth, outpacing all professional expectation and predictions...
United Parcel Service, more commonly known as 'UPS' just revealed its third-quarter earnings and, to be honest, when you consider the current global climate and the effect that COVID-19 has had on the economy, it's unexpectedly great. When I say "great", I mean to say that it shows that the global freight transportation industry ─ the behemoth logistic element of the supply chain ─ is already bouncing back from a damning year. 
The Nitty-Gritty
UPS's Q3 figures: 
Quarterly revenue, at US$21.2bn, increased 15.9 percent annually.
Adjusted earnings per share, at US$2.28 were up 10.1 percent compared to a year ago, which far outpaced professional expectations of US$1.67. 
Net income, at US$2.0bn, was up 11.8 percent annually.
Operating profit rose by 11 percent, to US$2.4bn. 
"Our performance highlights the agility of our global integrated network amid the ongoing challenges of the pandemic. Our results were fueled by continued strong outbound demand from Asia and growth from small and medium-sized businesses," said Carol Tomé, UPS chief executive officer, in a statement. 
Individual segment results in Q2:
U.S. domestic package revenue headed up 15.5%, to $13.2 billion, and average daily volume rose 13.8%, to 20.375 million daily packages, with UPS attributing that gain to growth across all products and elevated residential demand, and total average revenue per package flat at $9.99; 
International Package revenue, at $4.087 billion, was up 17%, with average daily volume up 12.1%, to 3.480 million packages per day, and total revenue per package up 2.7% to $17.37, with UPS noting that this was driven by double-digit export growth globally and continued strong outbound demand from Asia; and
Supply Chain & Freight revenue, at $3.926 billion, rose 16.5%, with UPS pointing to elevated air freight forwarding demand coming out of Asia, which was partially offset by weaker demand early in the second quarter for its less-than-truckload and truckload brokerage units.
On the company's earnings call, yesterday, UPS CEO, Tomé, stated that throughout the third quarter, the company focused on optimising its network and captured share in small and medium-sized businesses. 
"As a result, we saw revenue per piece improve sequentially in the U.S. from what we reported in the first two quarters of this year," she said. "Further, revenue growth in our International and Supply Chain & Freight segments was the highest quarterly growth we have seen in nearly three years.   
Tomé also told the world that over the past few months, the company intentionally intensified the execution of its industry-leading 'customer-first, people-led, and innovation-driven' strategy. From a customer-first perspective, the CEO highlighted how e-commerce sales are no projected to make up more than 20 percent of retail sales in the United States alone in 2020.  
"We don't think the penetration of e-commerce retail sales will decline, even after the pandemic," she explained. "But it isn't just retail; our customers across all business segments are reinventing the ways they do business. We have heard from our customers that speed and ease are [the] most important. In the U.S., we completed our weekend expansion ahead of schedule, enabling broader market coverage, as we are the only carrier that provides both commercial and residential pickup and delivery services on Saturdays as a general service offering. And next week we will complete our fastest-ever Ground initiative eight months ahead of plan. We have improved Ground transit times between millions of zip codes, and we will be at parity or better than the competition in 20 of the 25 most populated U.S. markets. Weekend Ground volume is up 161% versus last year, and SMB volume on our fastest Ground-ever lanes has grown 25.7%."