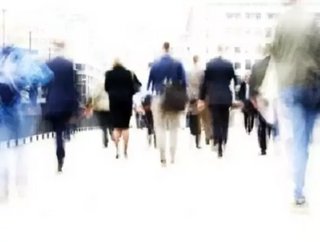 Guest contributor: Donna Fritz The impact of mobility on the enterprise continues to be a hot topic of discussion, especially within the global supply...
Guest contributor: Donna Fritz
The impact of mobility on the enterprise continues to be a hot topic of discussion, especially within the global supply chain where the demands for real-time decision-making are exposing deficiencies in existing systems and processes.  Adopting a solution that supports the necessary real-time visibility and control requires a holistic look at supply chain operations—implementing expanded mobility both within and outside the four walls to create a smarter supply chain. 
Expanded Mobility Inside the Four Walls
Optimizing supply chain operations within the four walls has become an increasingly critical component in meeting customer demand and maintaining customer satisfaction.  As a result, companies are now looking to extend mobile technology further into the enterprise to improve accuracy and delivery; i.e., beyond mobile data collection into automated workflow management.  Activities historically managed through manual paper processes, or transacted in the ERP separately from the physical task, can now be delivered to a wireless device (such as a hand scanner) for real-time completion.  In addition, controls can be instituted within the workflow screens to prohibit task variances. Not surprisingly, the benefits derived from the increases in visibility and accuracy can quickly extend into delivery improvements.
Expanded Mobility Into the Supply Base
In addition to optimizing their supply chain within the four walls, manufacturers and distributors are faced with the need for greater collaboration and faster decision-making capabilities. Most notably, this is coming in the form of extending supply chain mobility to business transactions, such as PO or invoice approvals, which can now be performed with smart devices.  While improvements in accuracy and delivery are still the end goal, the primary focus here is on providing continuous communication and accessibility to foster expedited transactions such as PO approvals and change orders.  The positive impact this is having on collaboration and decision making is enabling buyers and suppliers to respond in real-time to changes in demand.
Challenges in the Mix
The rapid growth of enterprise mobility outside the four walls is bringing with it new security challenges.  The issue is not so much keeping pace with smart device technology.  It is ensuring there is appropriate control over the business transactions that run through the devices.  This is especially true when extending mobility into the supply base.  Unlike enterprise managed networks and equipment within the four walls, ensuring that the person executing the task is the person with the smart device in their hands is a more complicated issue with outside networks and the growing trend of utilizing personal smart devices for an expanding number of work activities.
What to Look For
As the demand for supply chain mobility increases, supply chain solution providers are responding by continuously redesigning their solutions to incorporate a greater depth and breadth of mobility.  Improvements in mobile app development and cloud security will likely produce an emergence of custom field apps that allow  for most, if not all, supply chain operations to take place via a smart phone or tablet. 
In the not-so-distant future, everyone from buyers and suppliers to warehouse and manufacturing managers will be able to keep business moving, without the need to be at their desks or inside their four walls. 
Mobility has already played a significant role in increasing visibility and real-time decision-making across the enterprise.  Companies that maintain a holistic approach to mobility within and outside their four walls will be in a much stronger position to manage the growing complexity and time constraints of their global supply chains.