Out of Stock: Combating the Supply Chain Challenges of Today
By Alliance Mobility Innovation Zone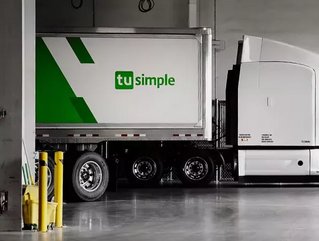 Alliance Mobility Innovation Zone on how organisations are combatting supply chain challenges of today
Massive stress across the global supply chain has created an urgent need for innovation within the mobility industry. Online retail sales surged from $598 billion in 2019 to over $791 billion in 2020, creating revolving shortages, delivery delays, and a spike in transportation costs. Each contributing to rising consumer prices and consequences for the global economy. 
Forward thinkers within supply chain mobility are moving quickly to test and commercialize innovative technology that can mitigate these challenges. Advanced solutions require service providers to think differently about how technology can expedite logistics and meet global demand.
This unexpected shift has made logistics innovation a key ingredient to growth. And created a need for supply chain automation and mobility ecosystems that build partnerships and help organizations mitigate future crises.  
The Future of Supply Chain Automation 
Automated technologies are becoming essential to compete in today's supply chain environment. From warehouse to distribution, autonomous technologies will have a seismic impact on logistics organizations.
Warehouse Automation
The future of warehouse logistics will undoubtedly include robots and remote operation software that gives organizations the power to control forklifts and entire fleets from afar. 
Companies like Phantom Auto, a teleoperation startup, are developing software that integrates with autonomous vehicles, making it possible to operate vehicles safely and efficiently from thousands of miles away. 
Phantom gives operators the ability to teleport between vehicles—on-site or across the world—creating a dynamic labour force that can respond to surges and shortages with the click of a button. The software is already being utilized by GEODIS and Mitsubishi Logisnext Co. Phantom is also teaming up with ITS ConGlobal (ITSC)—one of North America's largest integrated intermodal service providers—to train yard truck drivers to remotely control vehicles.
ITSC operates rail and port terminals and provides freight infrastructure to major railroad companies, including Union Pacific, BNSF, and Norfolk Southern. Their recent move to North Texas includes a 5,000-square-foot office within AllianceTexas' Mobility Innovation Zone (MIZ). From there, a single driver can operate more than one vehicle 1,600 miles away. Teleoperation is expanding across the transport and logistics industries, and the MIZ is at the forefront of the transformation. 
Self-Driving Fleets
As retailers face unprecedented challenges in the supply chain, and logistics organizations deal with truck driver shortages, autonomous delivery vehicles address two of the biggest concerns: safety and reliability.
Gatik, an autonomous technology company focused on boosting efficiency and shoring up the middle mile amid surging demand, is already hauling goods short distances for retailers and distributors using self-driving box trucks. 
The portion of logistics known as the middle mile is the most expensive and challenging part of the supply chain. As part of a pilot program for Walmart in Arkansas, Gatik's first fleet of electric autonomous box trucks are now delivering online grocery orders from the retailer's main warehouse directly to neighbourhood stores. 
By working closely with retailers to move goods from fulfilment centres to brick-and-mortar stores, the company offers retail clients an energy-efficient solution for optimizing freight movement. Their recent expansion to the MIZ will offer a solution to rising transportation costs and unreliable service. 
Autonomous technologies in long-haul trucking are just as important. The $4 trillion global freight truck industry is characterized by long hours and mounting health and safety risks. The advanced safety and efficiency of TuSimple's self-driving trucks are accelerating autonomous trucking adoption around the world.
To expand fleet operations, TuSimple is developing their Autonomous Freight Network (AFN)—a transportation network consisting of strategically located terminals along high-volume routes. Opening their most recent facility in AllianceTexas' MIZ will cement a foothold in Texas and help the company expand across the Sunbelt.
TuSimple's technology will enable shippers, carriers, and fleets to operate continuously (at a 42% increase in operating uptime) while establishing a new standard of safety in long-haul trucking. 
Intermodal Gates
Intermodal gates provide critical connections between rail systems and the highway networks needed to deliver freight to its final destination. Improving the infrastructure, operational efficiency, and safety at gates is key to improving freight mobility as a whole. 
The MIZ hosts one of the nation's premier intermodal hubs. By providing smart infrastructure and access to over 162 miles of major arterial highway systems, the MIZ is uniquely positioned to support and test innovative surface technologies. 
Residents of the MIZ range from influential startups to global leaders in logistics, such as BNSF Railway, FedEx, UPS, Amazon, Bell, and many others. Together, these elements form the ecosystem necessary to support innovation and optimize the supply chain in a safe and scalable way. 
A Chain Is Only as Strong as Its Weakest Link
Now more than ever, cross-industry collaboration and ecosystems that allow companies to safely test new technologies are essential to solving the supply chain's biggest challenges. With 27,000 acres of industrial, mixed-use, and residential development, the MIZ provides access to a premier intermodal hub, urban airspace, interoperability, and 5G connectivity. 
The future of mobility will depend on ecosystems like the MIZ. 
Learn more about the MIZ at: alliancetexasmiz.com