Qatar Airways Cargo adds three new destinations to network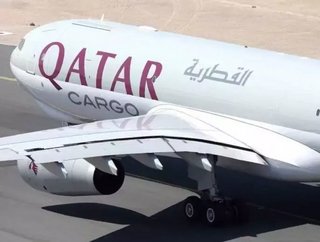 Follow @SamJermy and @SupplyChainD on Twitter.Qatar Airways Cargo has commenced operations to three new freighter destinations, Lagos, Accra and Guangzh...
Follow @SamJermy and @SupplyChainD on Twitter.
Qatar Airways Cargo has commenced operations to three new freighter destinations, Lagos, Accra and Guangzhou, with all three routes being served by the Airbus A330 freighter.
Freighters to Lagos and Accra commenced on 6 December. The twice weekly freighter service operates from Doha to Murtala Muhammed International Airport in Lagos and then onward to Accra's Kotoka International Airport, with a scheduled stop in Europe before returning to Doha. In addition, thrice-weekly direct freighters to Guangzhou commenced on 3 December.
Ulrich Ogiermann, Qatar Airways Chief Officer Cargo said: "There is clearly huge potential in the West African states of Nigeria and Ghana as well as China. Our focus is to improve connectivity and provide a growing network of destinations and quality operations to our customers.
"With the introduction of scheduled freighter services to Lagos, Accra and Guangzhou, Qatar Airways Cargo will be able to provide air transportation services to even more industries worldwide on our growing network of more than 140 destinations."
Lagos is Nigeria's economic focal point and exports include petroleum and petroleum products, cocoa and rubber, while imports include textiles, manufactured goods, food, machinery and transport equipment.
The Ghana economy is based on agriculture and industry. Major exports out of Accra include agricultural produce, oil, gold, cocoa, timber, tuna, bauxite, aluminium, manganese ore, diamonds and horticultural products, while imports include capital equipment and refined petroleum. Ghana is projected to become the largest producer of cocoa in the world and is the seventh largest producer of gold in the world.
Guangzhou is an important industrial base in China and the comprehensive industrial manufacturing centre of South China. Guangzhou's major exports include high-end manufacturing products, high-tech products, biotechnology, aerospace technology, software, and automobiles, while imports include garments, auto parts, fashion accessories, pharmaceuticals and perishables. The largest trade fair in China, the China Import and Export Fair, also called the Canton Fair, is held in Guangzhou every year.
In addition to the new routes, Qatar Airways Cargo recently expanded its frequencies to freighter destinations Erbil, Kolkata, Delhi and Istanbul, thereby providing a capacity boost to these routes. An additional frequency was also added on the Houston-Liege-Doha freighter route. Furthermore, from this month onwards, freighter frequencies are being increased to Brussels, Chennai, Johannesburg, Nairobi and Shanghai.
It has been a highly productive year for Qatar Airways Cargo with the launch of QR Pharma for pharmaceuticals and healthcare products and QR Fresh for perishable products; the migration to the fully automated, state-of-the-art cargo facility at Hamad International Airport; and the launch of 11 freighter destinations in 2014. Lagos, Guangzhou and Accra will bring up the total dedicated freighter destinations to 46.
Qatar Airways Cargo serves more than 40 exclusive freighter destinations worldwide via its Doha hub and also delivers freight to 146 key business and leisure destinations globally on 142 aircraft. The Qatar Airways Cargo fleet now includes four Airbus 330 and seven Boeing 777 freighters.
At the Dubai Airshow 2013, Qatar Airways placed a firm order for five new Airbus A330-200 freighters. Also included in the order were eight additional A330-200F options, for a total of 13 aircraft. At the recent Farnborough Show, Qatar Airways announced its intent to order four 777 freighters and options for four more.
For more Qatar Airways Cargo information, please click here:  http://www.qatarairways.com/global/en/press-release.page?pr_id=pressrelease_cargo-new-destinations-101214