How will supply chains change in 2014? By DHL Supply Chain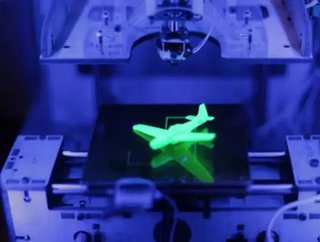 By MarkPatterson (pictured, right), Vice President of Innovation and Product Incubation at DHL Supply Chain E-commerce will have an even bigger impact...
By Mark Patterson (pictured, right), Vice President of Innovation and Product Incubation at DHL Supply Chain
E-commerce will have an even bigger impact
E-commerce has been vitally important for many retailers for a long time, but in 2014 it's going to have an even bigger impact on their supply chains. The 2013 holiday period demonstrated customers' willingness to shop online. Retailers are becoming reliant on e-commerce sales to boost overall results – particularly during holiday periods – and are introducing new ways to maintain customer satisfaction levels. 'Click-and-collect' services, where consumers order products online for pick-up in store or at another designated location is a great example. These services are particularly popular with busy web-savvy buyers of groceries, fashion and electronics who can't wait at home during the day for deliveries and prefer to pick up goods at a time and location that is convenient for them.
These two trends are working together to not only change the number of packages that need to be delivered the 'final mile' to customers' homes, but also the amount of stock delivered to stores. In the case of e-commerce, more items are going to homes and fewer to stores. Click-and-collect services are working the other way, placing a bigger burden on shops' storage capacities. Retailers will need to address this issue as demand for such services increases.
Social media is the next step
In 2014, we'll see many firms look to integrate social media into their supply chains. It's the next logical step on from e-commerce.
In Stockholm, Sweden, DHL Supply Chain has been involved with a pioneering project called MyWays – a new way of delivering products the final mile. It was developed to support the local government's aims of reducing vehicle congestion and emissions in the center of the city, and to give end customers control over when and where their packages are delivered.
Through the MyWays scheme – which is available as an app on tablets and smartphones – customers sign up to for this delivery option when purchasing goods online, then local MyWays members are notified when parcels need to be delivered. Members who might take that route normally, to college or university for example, offer to pick up and deliver the packages, which earns them credits that can be exchanged for cash. This innovative project connects users socially in real time, and benefits the environment.
3D printing has revolutionary potential
In time, 3D printing has the potential to revolutionize manufacturing and cause a seismic shift in the supply chain. Certain sectors are already putting it to use: the life sciences industry, for example, is already starting to trial 3D-printed bespoke dentistry tools and artificial implants.
Some manufacturers also see the potential for 3D printing to change the way they source spare parts. At the moment, the technology is ideal for creating very specific items on demand, reducing the cost of your inventory and associated storage. If 3D printing proves that it can produce enough items, at the right speed, then it will significantly change supply chains, because parts will no longer be produced in multiple locations and shipped globally, they will be made locally on demand.
For now, the role that 3D printing can play in mass production is unproven. It takes a long time to 3D print a single item: anything from two hours for a basic smartphone case, to much longer for more complicated items. But if, for example, it takes 18 hours to print a spare part, and normally that part is shipped from a factory in Asia, printing the item is still quicker and possibly cheaper than sourcing it elsewhere.
Big data will become business as usual
Big data was everywhere in 2013, but in 2014 we will see more firms get to grips with what big data analysis actually entails and how it can help them to improve their supply chains.
It's very easy to collect huge amounts of data: about your customers' behavior, vehicle movements, and traffic flows. Supply chains will be able to learn from the examples of big organizations – the likes of Google and Facebook – that can demonstrate the business value of analyzing and using data. In the future we will be able to understand customers' requirements and behavior in real time, meaning we can satisfy their exact requirements as part of the online or in-store shopping experience.
The challenge for 2014 is how to use this information – which is available in quantities that we've never experienced before – to improve end-to-end supply chains, product availability and cost management.
About the author
Mark Patterson and colleagues often express their expert views on the supply chain industry through out the year at https://www.dhlsupplychainmatters.dhl.com/