FTA urges UK govt to support transition to gas fuel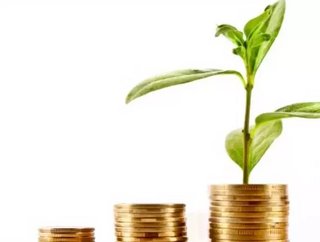 Follow @Ella_Copeland The Freight Transport Association (FTA) has called upon the UK government to provide the necessary assurance to freight operators...
The Freight Transport Association (FTA) has called upon the UK government to provide the necessary assurance to freight operators in order to encourage them to embrace gas as a viable alternative to conventional diesel.
It its Gas Manifesto, which was published today, the FTA urged the government to look into alternatives to diesel fuels that offer carbon savings, including natural gas and biomethane, providing a vision for how this low carbon future could be brought to fruition.
Natural gas can be used as a road fuel either as a liquefied natural gas (LNG) or a compressed natural gas (CNG), producing less harmful emissions than conventional fuel. However when biomethane produced from waste is used, carbon savings in excess of 60 percent can be made when compared to an equivalent diesel vehicle.
The FTA's Gas Manifesto supports the development of a national refuelling infrastructure on the main motorway networks. For smaller operators, public refuelling stations would give confidence to invest in gas-powered HGVs as part of planned vehicle replacement cycles as well as benefit larger companies.
According to the FTA, the Treasury also urgently needs to confirm at least a seven year rolling guarantee for road fuel gas duty rates to provide certainty to support vehicle and infrastructure investment.
Rachael Dillon, FTA Climate Change Policy Manager said:
"Gas is a credible option for industry to make serious reductions in carbon emissions whilst serving the needs of the economy in delivering goods and services. However, in order to significantly increase gas-powered HGVs on UK roads, government needs to support the development of a national refuelling infrastructure on main motorway routes to enable long-distance trunking for vehicle fleets.
"Working with a group of FTA members earlier this year, we identified 20 optimal locations for gas refuelling infrastructure. Government needs to give greater consideration to the requirements of the operator, and ultimate purchaser, of low carbon vehicles to shape policy that benefits rather than hinders investment."
The proposal has support from large freight operators such as the John Lewis Partnership and UPS, both members of FTA's Logistics Carbon Reduction Scheme (LCRS), who believe that biomethane represents a low carbon alternative to diesel.
Justin Laney, General Manager – Central Transport, John Lewis Partnership commented:

"John Lewis Partnership has a very ambitious target to reduce carbon emissions from its truck fleet. We believe that the best fuel to achieve that is biomethane gas. Biomethane is not only excellent for reducing emissions, it is also good for investment, jobs, and balance of payments.
"If the fuel duty differential between gas and diesel was fixed for a longer period, and Green Gas Certificates were allowed in transport carbon reporting, then two of the main barriers to adoption would be removed."
Peter Harris, Director of Sustainability, EMEA at UPS said:
"At UPS we are continuously evaluating the market for technologies and alternative fuels to reduce the carbon intensity of our ground transport operations. Different parts of our operation require different strategies and solutions. For our HGV fleet on long distance routes the use of liquefied biomethane has great promise in terms of both reducing our carbon footprint and being economically viable. 

"A long term strategy securing the availability of liquefied biomethane for transport purposes and also committing to the fuel duty differential between natural gas (specifically liquefied biomethane) and diesel would provide us with both the means and the confidence in the economics for further investment and future deployment of additional gas fuelled vehicles."