Construction drives forward 'hours of service' rebuttal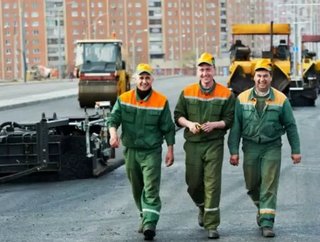 Follow @Staff_SCDeditor A Federal Motor Carrier Safety Administration (FMCSA) proposal regarding 'hours of service for commercial motor vehicle o...
A Federal Motor Carrier Safety Administration (FMCSA) proposal regarding 'hours of service' for commercial motor vehicle operators should include an exemption for transportation construction because most industry truck drivers do not drive long distances at road construction sites, and have their driving time broken-up as their trucks are loaded and unloaded. 
That was the central thrust of the message the American Road & Transportation Builders Association (ARTBA) delivered June 18 in a testimony submitted to a congressional subcommittee.
The House Highways & Transit Subcommittee held a hearing to discuss the FMCSA revised hours of service rule, which limits when, and for how long, operators may drive commercial vehicles.  It would also mandate 30-minute off-duty periods at least every eight hours in order for an operator to drive.
"Transportation construction industry drivers are not long-haul operators who consistently spend many consecutive hours on the road in a given day.  They are short-haul drivers who typically travel less than 20 miles one way," ARTBA's testimony said.  "Many of our drivers spend substantial amounts of time off the road during the work day, loading and unloading materials or equipment.
"Others may be responsible for positioning a piece of mobile equipment at the beginning of the work day, but may not be back behind the wheel until day's end, so that their daily drive time is actually minimal. 
"Those who transport construction materials may spend substantial time in a queue to pick up or drop off those products.  However, in the indiscriminate eyes of the hours of service rule, these examples of non-driving activities are still considered on-duty time and can end up prohibiting industry employees from carrying out their driving duties past 14 hours on a lengthy work day."
The association noted that transportation construction industry commercial drivers generally do not operate in a manner that leads to concerns over fatigue and cited a lack of any conclusive data to demonstrate that driver fatigue and ancillary health issues are a significant problem in the transportation construction industry. 
Moreover, transportation project owners, the driving public and commercial shippers are expecting more timeliness and efficiency in the delivery of transportation improvement projects, as well as less disruption to traffic.  Transportation construction firms will often work very long hours to complete these projects expeditiously, especially in regions of the country where seasonal weather is a factor.
ARTBA pointed to existing precedent for exempting other classes of industries or providing certain exceptions, including: agricultural drivers during planting or harvesting season; vehicles operated by the federal, state or local government; drivers for movie and television productions; drivers transporting propane heating fuel during the winter; retail deliveries; and utility service vehicles.
"ARTBA and its members continue to be concerned about the wholesale application of the hours of service rule to the transportation construction industry," the testimony said. "Contractors make every effort to comply, but often to the detriment of efficiency in the project's time and cost.  Treating short-haul transportation construction industry drivers the same as long-haul commercial truckers defies common sense.  

"Correcting this misapplication of federal requirements is the type of regulatory reform that all sides claim to support."