Supply chain shortages in construction persist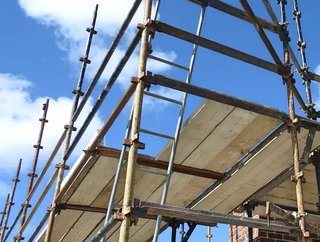 Supply chain logistical woes in construction are not over. As the industry creates 38% greenhouse gas emissions globally, the logistics will have to change
Toilet paper, video game consoles and construction equipment are just some of the items hit by shortages due to the pandemic, which drastically slowed the supply chain. 
After the lockdown periods, many people have cleaned excessively and tidied up their homes, yet some have decided that they have outgrown the space. 
Now much of the Developed World is approaching what may be the end of the pandemic and the start of the new normal, many are keen to move or even build their new home, but a shortage in construction materials is a true spanner in the works.
Construction supply chain shortages persist
Within construction the corners most deeply affected, according to ConexBoxes, are:
Construction equipment. Although construction is mostly an outdoor activity, factories and DIY shops which make construction equipment were impacted by people shortages as staff were forced to stay at home or work on reduced shifts

Back in spring, the Ever Given, the stranded container ship in the Suez Canal, cost an estimated US$400mn each hour in trade. This impact and the loss of income is still being felt by businesses and it's not over. In light of the chaos, the Suez Canal has increased

shipping fees

.

Get used to supply chain delays. Following the COP26 summit, China and the USA, two of the world's biggest polluters (that's about all that they have in common) agreed to work together to reduce their carbon emissions. As the global construction industry accounts for

38%

of greenhouse gas emissions, this may be the first thing to be reduced. 
Winter Olympics warms up with Olympic Village undergoing construction stress tests
Due to China's hard work ethic, production was back to normal quickly following the pandemic, to build the Beijing Winter Olympics village, ready for the start of the event on 4th February 2022.
These facilities, which began their construction journey in 2018, include: 
20 buildings ready to welcome the 2,338 Winter Olympics participants and later the 1,040 Paralympic participants 

Space for catering 

Medical areas
Global Times reported that the locations ready for the event are 'undergoing final adjustment', which include vital stress tests.