Supply Chain Risk Management
Supply Chain Fragility Threatens Construction's Recovery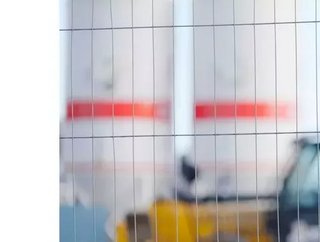 Global supply chain fragility threatens to upturn the implementation of sustainability strategies in the British construction industry...
The British construction industry, like many others, took a big hit during 2020, courtesy of the COVID-19 pandemic. Resource acquisition was in disarray, prices of finite stock soared, and trades(wo)men were, at times, barred from entering the workplace. It was a bad time to be in the trades. 
This year, the industry is looking to power its post-COVID economic recovery, and a recent report by Turner & Townsend highlights exactly how they can do so: through the integration of sustainability strategies ─ a move that is absolutely critical to strengthening the supply chain and achieving the country's net-zero targets. 
Supply Chain Fragility Reported
The company's latest (UKMI) shows a cautiously positive outlook for the construction industry, tempered by risks of inflationary pressure. But apparently, at the very core of the sector's medium to long term success is its approach to dealing with decarbonisation and building back greener. In a way, you could say that construction, one of our most archaic industries, needs to shed its reptilian skin and adapt to modern standards. 
The report states that a concerted effort by the industry to focus on decarbonisation will not only support the environmental imperative to reach net-zero, but it will also create a commercial case to do so too.
Diving into the depths of the residential sector rather than commercial, the report indicates that, by the end of 2023, there will be large scale options for cost-neutral net-zero retrofit schemes. Therefore, the challenge must be for new housing schemes to achieve the same targets where the marginal cost will effectively be nil, creating a major scale-up in delivery. 
Previous Deflation and Incoming Inflation
The UKMI also took a look at the outlook for inflation in the years to come. Back in 2020, there was a yin and yang effect; inflationary pressure was balanced with deflationary constraints on both demand for resources and construction activity ─ due to social distancing regulations across the country and the increased cost of materials. As a result, 2021 is apparently set to tip towards inflation. 
Why? Because the construction industry should be heading back to its normal level of productivity. According to Infrastructure Intelligence, "High government infrastructure spending is behind Turner & Townsend's prediction of a 1.5% increase in infrastructure tender prices in 2021 (up from 1.0% in 2020). But for real estate tender prices, a 0.0% inflation rate is expected (up from -2) as new orders remain weaker."
On its own, a quick uptick in inflation in an era of fragile finances could frustrate a '' recovery, but more importantly, the fragility of the global supply chain and an industry that is still heavily reliant on government financial support is cause for concern. Therefore, with demand and output both set to rapidly increase, clients need to monitor their exposure to further supply chain disruption, potential company insolvencies, and cost increases. "Resilience and capacity can be built into the supply chain with the right investment and innovation into green technologies, retrofitting and sustainable building to capitalise on the business opportunity around net zero."
Paul Connolly, UK managing director of cost management at Turner & Townsend, said: "Construction has a vital role to play in building back the economy in 2021, but its ability to deliver is threatened by the fragility of the supply chain and cost pressures as we move into the next phase of the recovery. Addressing the latter goes hand in hand with how we face up to the looming threat of the climate emergency.
"If a crucial tipping point on cost can be reached by the residential sector as early as 2023, it could pave the way for the wider real estate industry to follow. But to achieve this, industry must act now to uphold its part of the bargain and break its low margin, low investment cycle and change how it builds capability. We need to embed net-zero throughout the supply chain, accelerate investment and innovation and scale-up sustainable products procurement and processes so we can deliver a UK fit for a greener future," he added.