Behind every Christmas click, the battle for sales. By Vocollect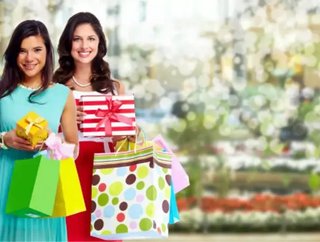 written by Darrel Williams, Regional Director, Vocollect Forget seasonal cheer – November and December are months of all-out war for the retail...
written by Darrel Williams, Regional Director, Vocollect 
Forget seasonal cheer – November and December are months of all-out war for the retail industry and this year the landscape has changed along with the recipe for success. According to the British Retail Consortium, total UK retail sales increased by just 0.3% in December 2012 on a like-for-like basis over December 2011, while e-commerce sales shot up 17.8% over the same timeframe.
With the trend continuing through 2013, then many multi-channel retailers will be heavily reliant on online Christmas sales to boost their overall revenue.  Success, profitability (and survival) will be determined by their e-commerce operational efficiency. Retailers need to ensure that customers receive the right goods, first time, on time. Yet despite this many still focus solely on the glitzy front end of their web sites potentially making promises that they can't deliver
Operational dexterity becomes an even more significant criterion as consumer buying habits become less and less predictable. In the earlier days of e-shopping they tended to click early in the day as shopping times were restricted to when consumers had access to the internet – which for many was during office hours. This meant that the warehouse & logistics company had time to pick, pack, dispatch and deliver orders almost at their leisure with the pinnacle of service being a premium option next day service - The new gold standard.
However, with the increasing use of always connected smartphones and tablets, these patterns are changing.  A recent report on British shopping habits by John Lewis shows that although there is still an online browsing blip around lunchtime, activity increases as shoppers use their devices on the commute home rising to a crescendo as they settle down on the sofa with their tablets and TV from 5 to 11 pm. The window left for the warehouse to fulfil this demand whilst maintaining the now expected and common-place 'next day delivery' has shrunk drastically, and it's these activities which now are the critical path to success or lost business.
The consumers 'need' for added value in this multi-channel fulfilment has also seen a dramatic rise of 'click and collect' shopping. With seemingly more constraints on our time over Christmas – who wants to be Cinderella and wait at home for a delivery? This brings a greater need to interact with a store's traditional network to execute work faster and with more flexibility than ever before.
So how are retailers ramping up their processes to meet this demand? Many have already recognised that Voice technology is key to greater productivity and accuracy. But some are also addressing rigid working patterns to ensure greater responsiveness to unpredictable and changing business volumes during this period. This helps avoid employing extra staff in anticipation of an uplift, only to have them sitting around when it doesn't happen – or, just as bad, missing the opportunity because of unpredicted heavy demand.
For example, voice-enabled technology is currently enabling the industry to fulfil next-day, and late-night pledges, enabling a 20% lift in productivity whilst ensuring accuracy rates of 99.9%. It is obviously ideal for manually-intensive tasks such as order processing, but many warehouses are now extending their use to include cycle-counting, receiving, loading, put-away, replenishment and put-to-store.
The simple directive nature of Voice instruction, means workers now have the tools to work across multiple workflows so can be used wherever they are needed. Shift managers get a real-time view of progress so are able to plan and allocate resources more efficiently.
In this way, it is also the answer to streamlining those traditional work patterns. Because training times for new tasks are dramatically reduced, workers can, for example, manage receiving tasks in the morning, order pick for much of the day and finish up replenishing or loading – all supported by the same intuitive voice-directed link to the host system.
It's clear that the fight for a greater portion of the Christmas e-pie will be fiercer than ever, with only the most accurate and, importantly, the most agile winning through. Retailers obviously need to attract custom in the first place, but the smart investment in what happens after the click will ensure the investment is recouped – over Christmas and by the development of long-term customer relationships that endure well after the tinsel comes down.